Wrestling to compete in regionals
After advancing from the District IX championships, the top competitors of the boys and girls wrestling teams will pack their bags for the Region III tournament on Feb. 16-17 in Bryan, Texas.
"The competition we'll face at regionals will definitely be unique in comparison to districts," junior Lilly Musselman said. "Unfortunately, I haven't gone up against any of the girls in our region this year, so some things may catch me off guard. I don't know about their technical abilities except for three girls from our district. I'm most excited about representing Lovejoy in Bryan."
Junior Johnny Dorlon commented on the district performances of the team as a collective whole.
"Among the team, district was successful by almost any measure," Dorlon said. "Alex Vislosky on the boys side defeated a first seed as a fifth seed and wound up with second. Alex LeFort for the girls got first in her weight class and won 'Most Outstanding Wrestler.' All five of the girls qualified for regionals with two of them getting first." 
Beyond the results of the group as a whole, Dorlon assessed his personal outcomes for a clearer focus moving forward.
 "I didn't do as well as I may have hoped," Dorlon said. "I've worked hard on getting escapes during practice this week when we've worked on top and bottom. If I can get out on bottom, I should have a decent chance at making it to the state tournament. I've been able to watch film from previous matches to understand proper counters more."
Aside from personal goals, the general preparation for the team hasn't undergone any notable changes.
"As a team, we try to approach regionals in a similar way to districts," senior James Ayers said. "There's not much structural change in training between these larger competitions. It's too late to change how you wrestle as there's not a lot of time to learn new moves. All you can do is grind to the finish."
The upcoming competitions for the wrestling team will involve a distinct change in mindset to fully grapple with what is at stake.
"At these late-season tournaments, you have to be on your toes," Musselman said. "You have to realize your season can end at any moment. Each wrestling match has to be treated like it's your last and only match."
Both the Region III and state tournament are double elimination 16-man brackets composed of four districts/regions. The top seed from each district wrestles a fourth seed from another district, and the second seed wrestles the third seed. Region III is a two-day tournament because UIL caps at five matches, so each weight must be made twice.
Leave a Comment
About the Writer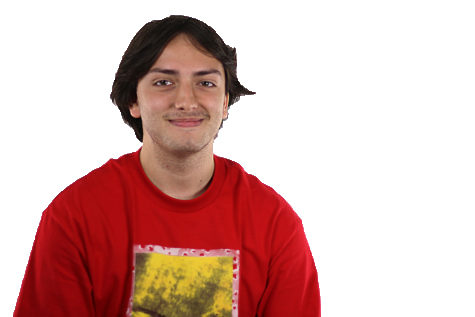 Noah Van Hooser, TRL Reporter
Noah Van Hooser is a senior who is excited for his third year on The Red Ledger's staff. He is passionate about bringing the Lucas community relevant...