Win or go home
Boys basketball to rematch West Mesquite with a playoff spot up for grabs
With a tie for fourth place and the final playoff berth, the boys basketball team will extend its regular season to include an extra game Friday night at 7 p.m versus West Mesquite (10-18, 6-8) at JJ Pearce High School that will decide the fate of its season.
"We were 1-5 a month ago when we played West Mesquite the first time," head coach Kyle Herrema said. "Now that we're in the postseason at this point in time, I'm just really proud of the guys. They could've folded in a long time ago. I think they show a lot of guts and spirit in what they're doing. We expect to walk away with a win and play Sulphur Springs [in the first round of the playoffs] next week."
The Leopards won the first game versus the Wranglers by a score of 40-30 but were not able to come out with the win on Tuesday, forcing a play-in game to break the tie.
"I think specifically we have to do a better job of rebounding the basketball consistently," Herrema said. "We didn't do a good job of that in the third quarter, plus we turned the ball over. [We need] a few tweaks on how we're getting open and just need to stay focused for four quarters rather than three."
Junior Trevor Hawley noted other ways in which the team is preparing for this highly-anticipated rematch.
"We are focusing on their key players and making our offense flow better by adding options off our regular plays," Hawley said.
The team finished the second round of district 4-3, dropping the last two games to Highland Park and West Mesquite after a three-game winning streak. However, Herrema is not worried and said he is confident in his team's ability to pull out the win the Friday.
"The last two [games] have not gone exactly the way we wanted them to, but we just need to do a little bit of a better job in some of the things we know we're supposed to do," Herrema said. "Three games ago we played a great game against Royse City, so we're not that far from where we need to be."
After a roller coaster of a season, Hawley said a win on Friday is exactly what the team needs going forward.
"A win will mean a lot to us, as we know we put in so much hard work," Hawley said. "It will be awesome when it pays off that night."
Leave a Comment
About the Writer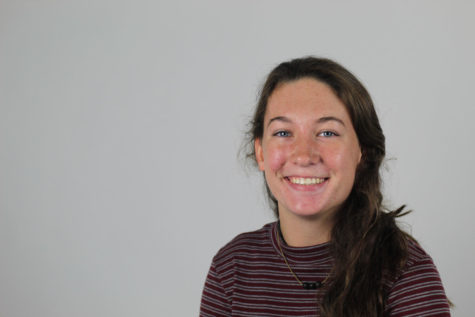 Alexis Russell, Staff Writer
Alexis Russell is a senior this year, and it is her second year on staff. She mostly writes about sports, including volleyball, basketball, and baseball....