Boys basketball looks to protect playoff spot in final week of season
After a 2-5 start to the season, the boys basketball team (11-16, 6-6 in district) has righted the ship by going on a 4-1 run to reach the .500 mark in district. The Leopards, who currently hold a playoff spot, will travel to face Highland Park (16-11, 7-4) tonight at 7 p.m in hopes of punching a ticket to the postseason.
"West Mesquite (9-17, 5-7) and Poteet (11-18, 5-7) are both one game back [from us], so really every game is a must-win at this point in time," head coach Kyle Herrema said. "It sounds cliche, but we just really need to focus on beating HP this Friday night. We don't have to worry about what West Mesquite and Poteet do if we take care of our business."
After routing the one-seeded Royse City team Tuesday night by a score of 58-34, Herrema said the team is hitting its stride, which couldn't have come at a better time.
"[Tuesday's win] shows the resilience of our kids," Herrema said. "They are super hungry right now, and they're playing with so much confidence. They believe in what they're doing."
With the Leopards winning five out of their last six games, junior Kyle Olson emphasized the importance of the timeliness of the team's outstanding play.
"Throughout the season we've constantly talked about how we want to peak near the end of the season so that we are at our best for playoffs," Olson said. "This hot streak is huge [for us]."
The team out-rebounded the Bulldogs by 20 in the game and outscored them 22-9 in the fourth quarter.
"We're destroying people on the glass right now," Herrema said. "To me, rebounding is all about effort. So, when you look at our rebounding totals the last three games, we are really outworking people right now."
Senior Jace Berryman said that it was nice to avenge a loss earlier in the season against Royse City.
"We should've won the first time, and that's justified by the 22 point gap we had at the end of the game," Berryman said. "Them being first in district was just icing on the cake."
Because of the young roster, there was plenty of room for doubt at the beginning of the season, yet the team has proved its resilience and is now two wins away from achieving its goal of reaching the playoffs.
"We've been saying all year long that we want to play our best basketball at the end of the season," Herrema said. "Without question, we are playing our best basketball [right now]. We knew that with having such a young roster, it would take some time for us to kind of gel. We're a young team and we're starting to finally figure it out, so it's pretty cool."
Leave a Comment
About the Writer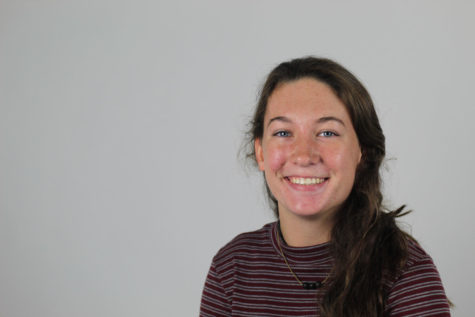 Alexis Russell, Staff Writer
Alexis Russell is a senior this year, and it is her second year on staff. She mostly writes about sports, including volleyball, basketball, and baseball....