Wrestling to compete in District IX meet
Team approaches end of season, hopes to finish strong
Following a string of wrestling classics, duels, and other various competitions in December and January, the boys and girls teams are channeling their focus on the District IX Championship at RL Turner High School. The meet is scheduled to begin at 10:30 a.m. on Thursday.
Senior James Ayers (21-10) has attained individual success throughout the season and attributes a similar sense of accomplishment to the team in its entirety.
"I'm trying to end things on a high note after a productive year individually," Ayers said. "I became champion at the TCA tournament, was runner-up for the Rockwall Heath tournament, and placed third overall at Colleyville. The girls team has been successful as well with competitors like Morgan Elvin and Lillian Musselman. Overall, our duels have been solid considering how young our team is."
Junior John Dorlon (18-15) has taken note of some promising underclassmen as the season has progressed.
"Ralph Rucker as a freshman, with much support from his wrestling family, has placed at every varsity tournament," Dorlon said. "Another freshman, Jakob Underwood, has showcased a lot of strength from his gymnastic roots. He typically practices alongside Ralph, and I'm sure they have learned a lot from each other. I expect them to continue to make impacts for the program moving forward."
There have been a plethora of opportunities throughout the fall for wrestlers to physically prepare for upcoming tournaments, including a wrestling-specific Performance Course.
"The Performance Course allowed Coach Eaton to spend more time on techniques like leg riding," Ayers said. "There were plenty of pull-ups and more cardio-intensive activities like running. We also underwent nine-minute gauntlets, where we completed 20 push-ups, 20 squat jumps, and a timed 800 meters. The goal was to complete the running in under nine minutes."
With the second-best record among boys at the school, Dorlon hopes to make up for personal shortcomings with success in the District IX championship.
"I haven't done quite as well as I would've liked this season," Dorlon said. "I'm near the top on our season leaderboards in almost every category but haven't been able to place in a tournament yet, but I expect that to change on Thursday. My conditioning is better, and I'm focused on myself, as it is truly an individual sport. As Coach Eaton once said, 'The duels are for the team; tournaments are for the individual.'"
Each school in District IX will send one wrestler per weight class. The top four from districts move on to the regional tournament on Feb. 16-17, and the top four from each region, as well as an alternate in case somebody is injured, move on to state on Feb. 23-34. There are 10 schools in District IX. Both regionals and state have 16 wrestlers per weight class.
Leave a Comment
About the Writer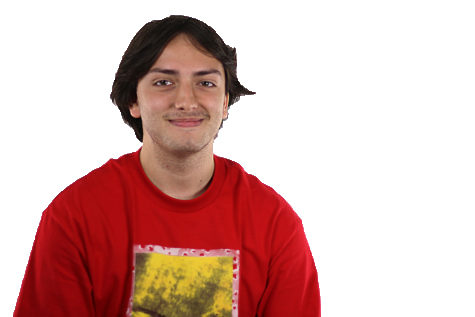 Noah Van Hooser, TRL Reporter
Noah Van Hooser is a senior who is excited for his third year on The Red Ledger's staff. He is passionate about bringing the Lucas community relevant...