Boys soccer to take on Forney in district matchup
Leopards look to take advantage of young Forney team
After tying West Mesquite on Friday 1-1 and losing in shootouts, the boys soccer team will refocus for the game tonight against Forney (3-6-1, 0-2).
The West Mesquite game was close throughout. The lone goal scored for the Leopards was by junior Benji Merrick and assisted by junior Christian Kwon.
"We will look for the final product, [a goal]," head coach Alex Duran said. "We are a team with the ability to create opportunities for goals. When we are in the flow, we are a very difficult team to beat. We will look for that final product and finish our opportunities. If we do that, then everything else will take care of itself."
Forney had some early season struggles regarding the players on their team, so younger players have had to fill the spots of the players no longer on the team.
"[Forney] graduated a lot of players last year, so we don't know a whole lot about them," Kwon said. "Our goal is just to score goals and put them away early."
Forney has yet to win a district game, and the Leopards are looking to keep it that way and work toward a positive record in district. Forney sits in last place of the district, while the Leopards are currently tied for second.
According to Merrick, the Leopards have prepared by spending practice time to work on their game on the offensive side of the field.
"We have been focusing on closing down opportunities and to stay composed," Merrick said. "We want to stay in their half of the field and score over and over again."
Leave a Comment
About the Writer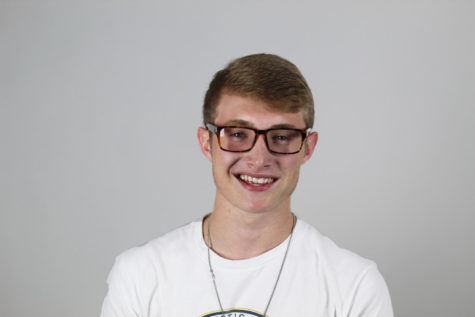 Joe Vastano, Staff Writer
Joe Vastano is your average Joe. He is a senior who really likes sports, fishing, and running. Texas A&M is his favorite college, so he cheers for...