Coach Logan Kelly awarded state honor
After back-to-back state championships for the boys cross country team, the team is receiving a plethora of praise, both across the school and in the media. Recently, head coach Logan Kelly has received recognition from the U.S. Track & Field and Cross Country Coaches Association (USTFCCCA) as Coach of the Year for the state of Texas.
"It is a great honor to be recognized as Coach of the Year," Kelly said. "It is really nice to be recognized for the hard work you put into a program, and I'm very thankful for family, friends, runners, parents, and coaches that have been supportive along the way as well."
Kelly attributes a lot of his success to his runners in the lead-up to getting the honor.
"The USTFCCCA usually selects a coach from a state championship team in each state, so if we didn't win the title, I wouldn't have been considered," Kelly said. "When I got into coaching, I wanted to be the best and be a part of championship teams, so winning the award is something I've always had a goal of."
While Kelly says the runners are the main catalysts for his award, the runners feel Kelly deserves the majority of the credit. Senior Preston Tiff said that Kelly is "dedicated, experienced, and an all-around amazing coach."
"He has put the team before himself so much in his life," Tiff said. "He doesn't only work at school, but he is also always working at home planning workouts or researching opponents in order to make our team the best he possibly can."
With the cross country team coming into the spotlight with the success it has seen over the past few years, Kelly intends to make sure the team stays focused.
"The program is a team effort from the coaches, runners, parents, and administrators," Kelly said. "We tell the runners each day that success is about consistent hard work. If we work hard and are consistent and dedicated, we have a strong chance at achieving our goals."
While Kelly is someone that the runners adhere to as a coach, he is also a mentor outside of the sport for many, as he works to help students grow and learn valuable lessons.
"[Coach Kelly] has taught me to pursue my passions, and it stuck with me, and it really inspires me," Tiff said. "He loved running and being a leader, and he stuck with that to this day. He is truly emotionally invested in us and cares about every one of his athletes."
Despite all that the award and championships mean to Kelly, his true goal is to continue the success of the team in the coming years.
"We will continue to do what we do on a daily basis and not let any of the accolades get us too comfortable," Kelly said. "There will be other teams coming for us this next year, and we know that. We want to continue our success, and we're going to continue doing everything to keep that level of success going."
Leave a Comment
About the Contributors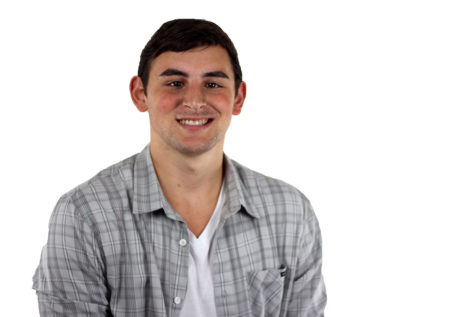 Caleb Stein, TRL Reporter
Caleb Stein, now in his senior year of high school, is excited to be coming back to The Red Ledger staff for his second year. While many things have changed...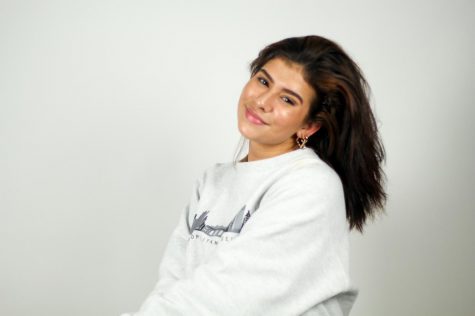 Shae Daugherty, Section Editor
It's Daug·herty, /Dortee/, Daugherty. It's not that hard. Coaches never get it wrong, and that may have been what drove her to sports photography...