Boys basketball to begin district season
The boys basketball team started the first round of district after going 2-2 over winter break with solid wins over Wylie East (63-49) and Frisco Independence (49-42) and two close losses to Forney (55-52) and North Forney (58-51). With a 60-46 loss to Mesquite Poteet (8-13, 2-2 in district) Tuesday night, the team looks to refocus tonight as they travel to Royse City (10-4, 3-1).
"Royse City has gotten off to a good start this year," head coach Kyle Herrema said. "But we know exactly what they're going to do. They're going to play a 2-3 zone defensively and run their motion offense. It's just a matter of us communicating defensively and not settling for bad shots against them offensively."
The team has prepared for tonight's game by watching film on Royse City, which has helped them gain useful intel on the team and their style of play.
"Royse City has many good shooters, so we are focusing on making their shooters drivers," junior Luke Ledebur said. "We also need to make sure to be physical and dominate the boards."
The team played relatively well over the break according to Herrema, shooting 46 percent from the floor and 40 percent from beyond the arc in both of its wins. However, the team had an off shooting night versus North Forney and struggled defensively versus Forney.
"Our game plan was right [against North Forney]," Herrema said. "We got their big guys in foul trouble, but we just had a terrible shooting night. Defensively we were right in that game the entire time, but just couldn't buy a bucket. I fully expect us to win that ballgame next time."
With guaranteed rematches against these teams in the second round of district, the team is learning from the game and making adjustments for the future matchups.
"Against Forney, we took away their best 3-point shooter. He didn't hurt us a bit, but some other guys shot the ball better," Herrema said. "I think what we'll do next time is instead of loading up on their best shooter completely, we'll treat everyone as a shooter rather than just a couple of guys."
After the break, the Leopards got off to a slow start Tuesday night versus Poteet, only scoring 15 points in the first half.
"There have been a lot of games where we started really well, but this particular game [versus Poteet] we did not," Herrema said. "The good thing is that we had an awesome third quarter. We had made a deep run, but I think we ran out of gas in that fourth quarter. For us, it's just that consistency of playing all four quarters, not just three."
Ledebur emphasized the importance of coming out ready to go in games like these.
"It is crucial for us to come out strong, so we can set the pace of the game," Ledebur said. "We do this by slowing the game down on offense to get a good shot and then speeding up on defense, causing them to turn the ball over."
The team unfortunately just couldn't catch a break defensively, Herrema said.
"We tried to take away their post-play to start out with, but then their guards had the best shooting night they've had all year," Herrema said. "We ended up having to play their guards tighter, then they started dumping it to the posts. It was just a struggle for us because of how they played that particular night."
In their last four games, the Leopards have had a different leading scorer each night, demonstrating a well-rounded offense.
"When we start sharing the basketball and know what shots are good shots for us, we are a tremendous 3-point shooting team," Herrema said. "We are fortunate enough to have a different guy who can step up and show out on any particular night."
Senior Marlon Esteves reiterated the importance of an unselfish style of play.
"We have a lot of guys who can score," Esteves said. "When we have someone that's hot that night, we have to get them the ball."
Herrema said the team's record does not accurately portray how much they have improved over the course of the season.
"I think when we started the season, we had a lot of room for improvement and we're making progress every single day," Herrema said. "We're a young team and making some mistakes that a veteran team might not make, but those mistakes are becoming fewer and fewer. It's not showing necessarily in the win column, but we're playing a lot better."
Leave a Comment
About the Contributors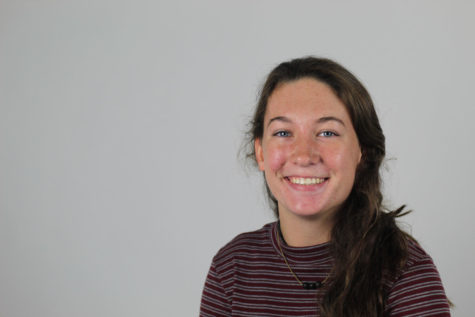 Alexis Russell, Staff Writer
Alexis Russell is a senior this year, and it is her second year on staff. She mostly writes about sports, including volleyball, basketball, and baseball....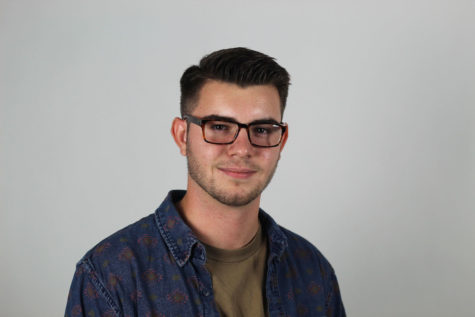 Parker Nolan, Section Editor
Senior Parker Nolan joined The Red Ledger in ninth grade and is now the paper's Multimedia Editor. His hobbies include making music, photography, and...