Torn up
Kyle Olson elects to forego junior basketball season after injury
Hang on for a minute...we're trying to find some more stories you might like.
Two minutes elapsed in the opening period of a Metrocrest League game this summer.

The scenario was nothing out of the ordinary for the varsity basketball team, as the Metrocrest League has been an integral part of their annual summer preparation for the upcoming season, giving the team an opportunity for building chemistry and competence for in-game situations.

Junior forward Kyle Olson committed himself to an aggressive cut toward the lane, a routine play for the post player. Upon a hard planting of the right foot, an opposing player kneed the outside of Olson's leg.

His ACL was torn.

The emotions and aspirations Olson invested in the game manifested with a flood of immediate concerns. After immense consideration, he made the grueling decision to sit out for the entirety of his junior year, a season which is critical for collegiate athletic prospects to make a name for themselves.

"I was immediately concerned about an injury involving the ACL, which turned out to be the case," Olson said. "I had been slightly paranoid and generally worried about injuring myself during a summer league game. I immediately thought about how I would miss the rest of my summer AAU season and even the school season. Those things just rushed through my head all at once."

The injury did not quite require the lengthy absence Olson self-imposed, but he approached his situation with an extensive scope as he considered implications for next year and collegiate play.

"I could likely make a return about halfway through district play," Olson said. "I looked at how previous players in the program suffered two ACL tears over the course of a season. With me trying to play college basketball, that requires me being active in the summer and especially senior year. Even though I could possibly come back, I'm choosing to sit out as I'm thinking long term.

"

I would much rather miss my junior year and be able to play senior year than risk injury."

— Kyle Olson

"

For sophomore teammate Kolby McSpadden, the moment of injury spawned a personal set of anxieties for the upcoming season.

"A lot of guys on the team had different responses to Kyle going down," McSpadden said. "Personally, I was primarily concerned about how we were going to fare without our best scorer. I know a lot of players and I were thinking about how unfortunate it was that it happened in the summer, and we really felt for him. Collectively, we were really disappointed because he was one of our biggest leaders on and off the court."

Aside from a predominant theme of worry, junior Luke Ledebur has also felt a heightened sense of personal responsibility.

"I feel like Kyle and I were set up to be two of the biggest leaders for this team," Ledebur said. "Kyle still leads us off of the court, but on the court I feel like I've been designated more responsibility to lead and make things happen on the offensive side of the ball. Other guys have been stepping up and flourishing in their role, but I do feel like I am shouldering more responsibility than normal with the present circumstances."

Beyond common feelings of sympathy and an underlying disappointment throughout the locker room pertaining to the injury, Ledebur said the team realized the difference in the team wihtout Olson.

"The biggest area it will hurt in is scoring," Ledebur said. "Last year, Kyle was putting up nearly 20 points per game toward the end of the year. As a result we were counting on him being a major threat offensively this year. Also, we're really missing the way that he led by example every day. He took a lot of pressure off of out outside shooters and is productive when things become stagnant. Having him off the court is a big setback for us, but we've continued to learn how to play through the adversity, and we're overcoming the challenge."

Typical of such an intensive and exacting injury, the process of recovery has been arduous. Despite the demanding nature of rehabilitation and recovery, Olson is easing back into a sense of comfort.

"Over the summer, I was going to physical therapy three times per week for about an hour to an hour and a half," Olson said. "Since I'm taking it slow, we're focusing on a lot of strengthening instead of running and cutting, just to assure nothing happens again. It took me two weeks after surgery to begin walking comfortably. I've worked on squats and a lot of balance exercises. During school practice, I've tried to focus on as much shooting as possible. I've just been cleared to work on jump shots again."

Olson said he misses competitive aspects of the game above all other hallmarks of basketball.

"I miss the games the most, undoubtedly," Olson said. "Having a crowd watching you and get behind you is a difficult thing to not experience. It's also really difficult not being able to lead. I'm still trying to be a vocal leader, but it's much more effective leading by example."

Though he is in the midst of enduring such a tragic injury, Olson said he is undeterred in his collegiate aspirations.

"I feel like it will be harder to secure offers, but once I attain one, it will become easier to attract others," Olson said. "With my injury occurring early in the AAU season, it makes the process especially difficult. I feel like I may not be able to draw interest from as big of programs. I'm still extremely hopeful and expect to play collegiately somewhere after my return next summer."
About the Writer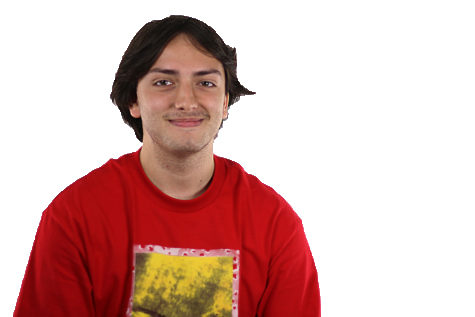 Noah Van Hooser, TRL Reporter
Noah Van Hooser is a senior who is excited for his third year on The Red Ledger's staff. He is passionate about bringing the Lucas community relevant...