State Dynasty
The volleyball will compete for their seventh state title this weekend in their eighth state appearance.
For the eighth time in school history, the volleyball team (41-7) has advanced to the state tournament and is set to play Cedar Park (41-10) in the semi-final match at 1 p.m., Friday at the Curtis Culwell Center in Garland. Cedar Park has had four of their five playoff matches go to the max five sets, and head coach Jason Nicholson said he hopes the Wolves' emotional exhaustion and the Leopards' experience at the state games will help send his team to the final.
"They have an outside hitter, middle, and setter we got to watch out as they all play high level club and will be playing for their last time as seniors," Nicholson said. "Kori [Cooper], the head coach, recently moved there from Grapevine and is an Amarillo alum where she won a couple state championships and then a national championship at Nebraska, so she has some experience with winning as a player. We know her and the team well, and based on watching some film, we feel like we got a pretty good scouting report. They serve the ball well, so we know we have to focus on that."
Outside hitter Vanessa Vozza, middle blocker Luci Albertson, and setter Lindsey Ledyard, who leads Cedar Park with 1,033 assists, are the players Nicholson said to look out for with Albertson committed to Fairfield University and Ledyard committed to University of Tulsa. This will be Cedar Park's second trip to the state tournament in school history, the last time being a 3-1 set loss to the Leopards in the 2012 state semi-final.
"I am expecting our team to play hard and play for each other against a talented and well coached Lovejoy team," Cedar Park head coach Kori Cooper said. " Our journey has been one of one match at a time. We are very excited and honored to have earned the opportunity to play in a state semifinal and are looking forward to a great match on Friday."
Following the Leopards' match, Amarillo (41-6) and Corpus Christi Tuloso-Midway (40-8) will compete for the second state final spot, a matchup between a nine-time state champion in Amarillo, and a team making its first appearance at state. The Leopards have played Amarillo twice this season, recording a win and a loss, and beat Tuloso-Midway in the Texas Open earlier this year.
"Amarillo's a good little group and are always feisty enough to win the big volleyball games," Nicholson said. "We have scouting reports on both of those squads, but haven't really gotten a lot of work on them yet, a little peeking a bit, but nothing too intense until we take care of the first match. We play early so we have the chance to get back to the hotel to regroup and move on from there preparing for the final."
Senior middle blocker Bailey Downing is still recovering from her injury suffered in the regional quarterfinals against Frisco Reedy when she landed on an opponent's foot after jumping up for a block. Downing was able to play for one set of the regional finals last week.
"Bailey's day-to-day as she's practicing, but still limping a little bit and I don't think she'll be at a hundred percent by this weekend. Though if she's around 75-90, she'll be able to help us which would be fantastic," Nicholson said. "The good thing is the girls that have filled in at that spot have done a great job, so we know we are capable, though it would obviously be better if we could have her in the mix, but we will do what we gotta do."
The Leopards have won six state titles in three different UIL classifications. If the girls can both advance to and pull out the win in from the state final on Saturday at 4 p.m. at the Culwell Center, Lovejoy will become the tenth school in UIL history to have seven state volleyball titles to its name.
"I like the expectations we have because it makes everyone play harder to keep the success in the program," senior captain Callie Holden said. "With there being so many times we have been to state, the pressure comes easily every time because of knowing the atmosphere. I'm definitely looking forward to helping my teammates through the nerves though. Even though we still experience the highs and lows."
For seniors Holden, Downing, Lexie Smith, Haley Deschenes, Taylor Carty, and Paige Becker, this weekend will bring their final moments as Leopard volleyball players, though some will continue to play at the collegiate level. On National Signing Day, Becker signed with Cornell University, Downing with Utah State, and Smith with University of Illinois.
"I love all these amazing memories that Lovejoy volleyball has given me, and I'm going to miss this program a lot, but I'm also really excited to move onto my next chapter in my volleyball career at Illinois," Smith said.
Leave a Comment
About the Contributors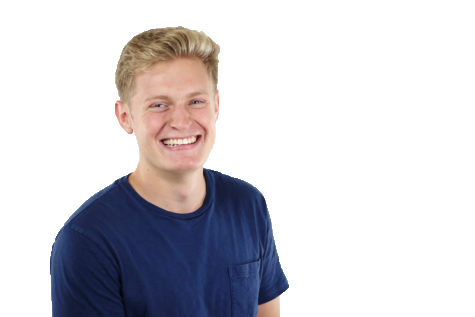 Nick Smith, TRL Editor-in-Chief
Nick Smith is a senior and has held a US citizenship for 17 years, but is still confused as to why he still doesn't qualify for senior citizen discounts....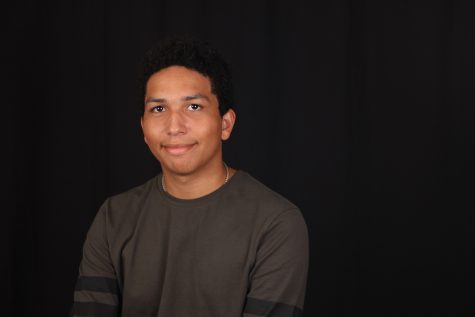 Carter Bryant, Staff Reporter
Carter Bryant is a senior who is a first year staff member of The Red Ledger. He joined because he wants to work as a photographer and cover stories students...