Senior Moments: The final stretch
Senior Hallie Fischer share her thoughts on her last cross country race after five years
Editor's Note: Senior Moments is a series where seniors periodically share seemingly insignificant moments during their last year that remind them of good times, excite them for the future, or even just simply just remember memories.
I try to fall asleep and even though it is dark, the buzzing of the old school bus motor and the jolting of the vehicle keeps me focused on the horizon, wide awake in my mind. It's dark and I see nothing but the silhouettes of heads against the rising sun's colors. The heads only move with the potholes in the road.
The bus has no heat, so the cool wind from the cracked window above keeps my body chilled underneath my layers of sweats. The cool, straight-backed bus bench props my slouched body into an uncomfortable position. Most people won't be up for hours. It's 6 a.m. on a Saturday morning. For the past five falls, I would have run multiple miles before the average high schooler got out of bed.
For most teenagers, these types of Saturdays are only something describable by punishment, but as I'm looking back now, I wish I could do everyone one of those mornings again.
I've run cross country for the past five years and as I close that chapter of my life, I am awestruck with appreciation for that opportunity.
I ran my very last high school cross country race a week ago today. I ran it with my sister, alongside my best friends, for a team I don't know what I'll do without, for a coach who is more dedicated than the runners, and I wouldn't have my high school career any other way.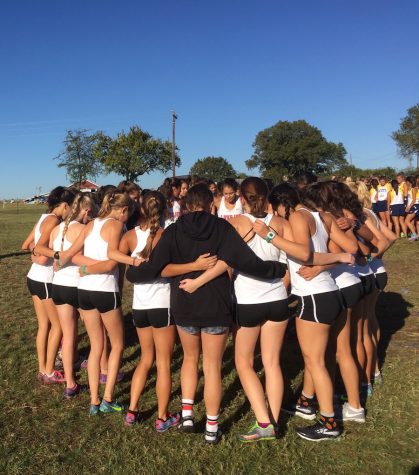 Crossing the finish line for the last time was a feeling I will never ever forget. It encompassed so many different emotions, all felt in their entirety. I felt relieved that my body could finally rest after those years of pain. I felt empty because such a huge part of my life was ending and I would never get it back.
But one feeling was unexpected: I felt terrified.
I was so scared for my future. This team had been my safe place for years. When I was livid, I could run until I had no more energy to be angry. If I was hurt or sad, I could run until my legs hurt more than I did. When I was joyful, I could run forever. But now, it ended when I crossed that finish line. There was a part of me that wanted to run backwards. I didn't want to finish, I didn't want it to end, so I just wanted to run all the way back to my first day of cross country and run the course all over again.
When I finished the race that day, I was terrified for it to end, but I began to be reassured that the next chapter in my life was about to begin, and just like my first day of cross country, it would be something I would never forget.
Often, I want to go back to seemingly insignificant times in my life and tap myself on the shoulder and tell my past self to remember this moment because it will mean so much in the future. I want to tell myself to take in every sight, sound, and feeling so I can fully remember that important moment, even though I didn't realize it at the time. Those early morning bus rides are those times.
View Comments (1)
About the Contributor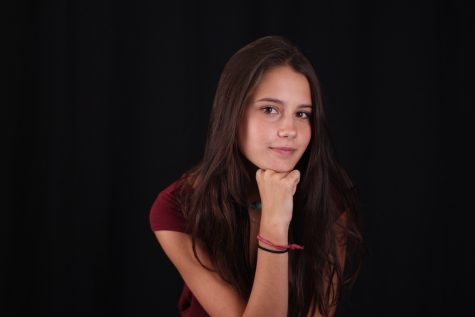 Hallie Fischer, Editor-in-Chief
Hallie (ha-lee) Fischer is a super-excited, kinda-tall, slightly-sarcastic writer who is more than ready to start her fourth and final year on staff as...