10 year teacher: Greg Christensen
"Now with the success of so many sports and academic teams, there is is just a lot more sense of pride and tradition in what we do here than when we started."
In 2006 Lovejoy opened its first high school. A new set of students and teachers walked into the building ready to start new. One of those teachers was Greg Christensen, anatomy teacher and cross country coach. The Red Ledger's Mary Catherine Wells caught up with Christensen about starting his tenth year at the high school.
The Red Ledger: What has changed since you came to the high school? What was it like then versus what it is like now?
Greg Christensen: Well, when we started there was no sense of tradition. But now with the success of so many sports and academic teams, there is is just a lot more sense of pride and tradition in what we do here than when we started.
TRL: So these changes are good?
GC: Yes, absolutely. I think the Lovejoy name is now more identified throughout the state and in some instances, across the nation. People know who we are and what we are all about.
TRL: What have you changed in your teaching style over the last 10 years?
GC: Coming from Highland Park, the kids didn't seem to work as hard in the classroom as to what we do here. So I have actually backed off in my demands in the classroom on the students just because it wasn't as necessary to implement here.
TRL: Do you still teach the same thing as you did 10 years ago?
GC: I started out teaching biology. I taught that for two or three years. But now I teach anatomy to seniors. I also have been the cross country coach all 10 years.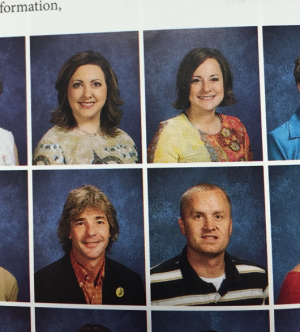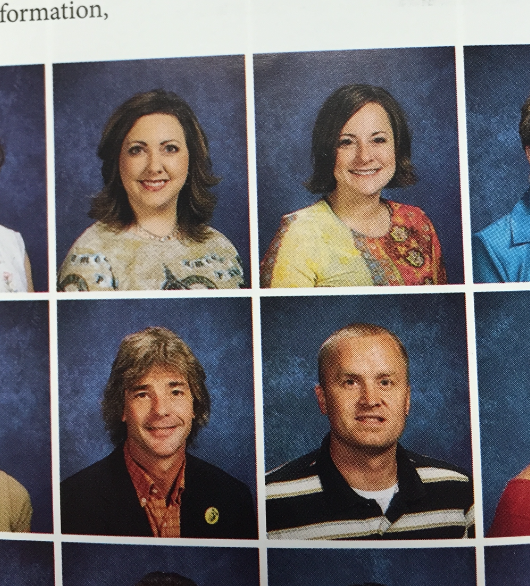 TRL: What are your biggest accomplishments over the last 10 years and why?
GC: I think the ones I'm most proud of is getting the cross country and track program established. Also seeing kids go on and run on the collegiate level. Also just seeing the programs grow and seeing the kids sense of achievement.
TRL: Have you won any big titles over the last ten years?
GC: We have won several state individual track titles. We have won team cross country three times and we have been runner up at the state meet three times. We expect to add more to that.
TRL: Are there any specific students that have impacted you over the years?
GC: Absolutely. Probably more than I would care to name. Each year, someone comes along, or groups of students, and the team always impresses me.
TRL: Are you happy that you decided to stay at Lovejoy for 10 years?
GC: Absolutely, because the administration believes in the faculty and the faculty believes in the students and it is just a good place to be.
About the Contributor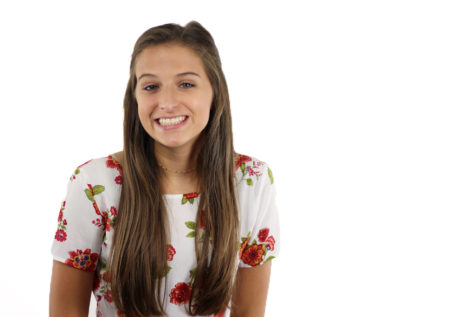 Mary Catherine Wells, TRL Editor-in-Chief
Mary Catherine Wells, a now senior at Lovejoy High School, proudly takes on the role of Editor-in-Chief at her online school newspaper, The Red Ledger....