Freshman twins gain internet fame
Through hair and beauty tutorials, sisters Brooklyn and Bailey McKnight became Youtube famous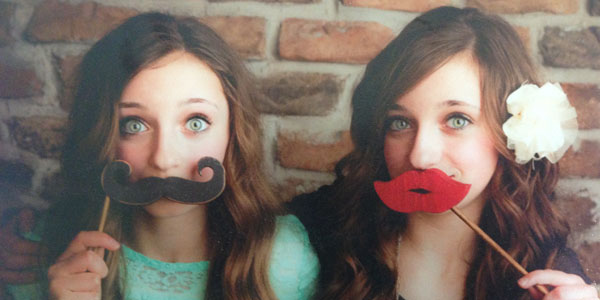 In 2009, Mindy McKnight, a mom in search of a hobby created a YouTube account and posted her first video, "Messy Bun #1" featuring Mindy doing a simple up-do to Bailey's hair. Little did she known that by the time her twins were starting their freshman year, all of their lives would have completely changed.
"We were just trying to make things a little easier on our mornings," Mindy said. "Never knowing that YouTube would change our lives. We never logged in to YouTube again for a few months. YouTube then sent us an email letting us know that the video was being viewed a lot, and that they wanted our permission to put ads on it. We logged in and saw that the video had 40,000 views over that time. We were blown away"
Since the upload of her first video, the McKnight's have gained more than 2,300,000 YouTube subscribers and more than 413,000,000 views. Mindy McKnight and the twins have been seen on ABC News' 20/20, TODAY, Katie, The View, Good Morning America, the Anderson Live daytime talk show, and Mindy now works for Disney Style.
"
I will not say specifically what we make, but we do make enough money to support a family of eight."
— Bailey McKnight
"My mom's success has been incredible we were the models for her," Brooklyn said. "Then over the course of a few years we got interested, so Bailey and I started our own channel in 2013."
Since the twins created their own YouTube channel, they have acquired more than 720,000 YouTube subscribers and with money they generate from ad sales, are close to being financially set for college. In fact, the McKnight family has been so financially successful from YouTube, that Brooklyn and Bailey's father quit his job and now involves himself in Mindy, Brooklyn, and Bailey's careers.
"My dad did quit his job so he could work full time on YouTube now," Bailey said. "I will not say specifically what we make, but we do make enough money to support a family of eight."
The success has not only affected Brooklyn, Bailey, and their parents, but the twins have four other siblings.
"We are not famous, we are just known people…[but] people are very nosey about our lives, and especially the viewers that watch our videos, with every little thing they do they're just watched and seen by other people so I think they have learned to mature faster," Bailey said. "Just because everything we put out is for everyone to see. And I think they understand the business side of life a little bit earlier than most people do because they're part of the business like getting their hair done by my mom or if not, they're in some of the videos of our family so they are kind of more experienced in the business world than kids usually are."
The McKnight's home life is heavily affected and their careers also interfere with school, which is about to become a lot more difficult.
"Occasionally we have to go on work trips to like California or New York to do, like, conventions or business meetings," Brooklyn said. "Sometimes we have busy schedules for videos or editing or whatever, but for the most part we try to separate school and work."
Now, after winning the hearts of millions on the Internet, premiering on daytime television, and mastering the intricate talent of hairstyling, the girls must face the most difficult challenge they have yet to encounter—high school.
We've been looking forward to high school for a long time," Bailey said. "I think it's a big change from middle school, but it's a better change"
View Comments (4)
About the Contributor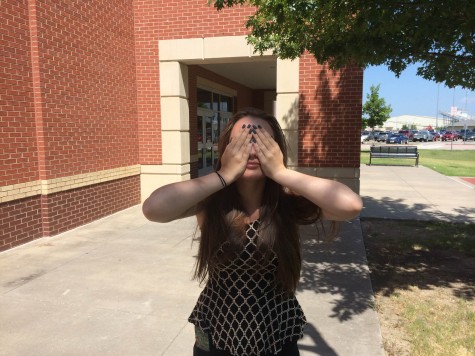 Alexa Mapes, Staff Reporter
Alexa / Lexa Mapes is senior who will fall asleep in the most inappropriate of places—including the Coliseum in Rome. In a Hard Rock Café in Paris,...