Snow storm leads to early release
With snow covering the roads and continuing to fall as people drove to school, several students involved in accidents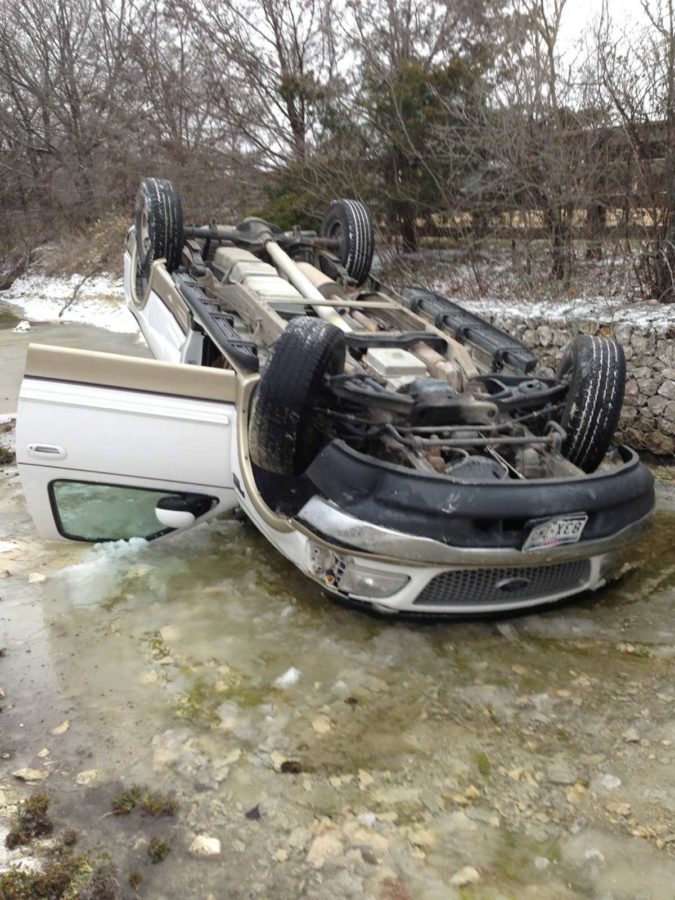 A heavier than expected snow storm is leading to closures and cancellations throughout the area, including a staggered early release for the high school. Seniors will be allowed to leave at 3:45 p.m., juniors at 4:00 p.m. and everybody else will depart at the normal time of 4:15 p.m.  In addition, all after school activities have been cancelled.
The decision for an early release and the cancellation of after school activities comes after a morning filled with accidents.
"I was on the light at Angel Parkway, turning on to Main, and it was really slippery and the person behind me, Carter Daly, his breaks wouldn't stop and I was rear-ended," senior Marisa Lizana said. "I just felt really bad because I was the first person, and it would've happened to me because it was so slippery. The bumper is pretty messed up and the trunk is pushed up and it is about to fall off."
Daly's car, however, was not as heavily impacted.
"Marisa was stopped at the stop light and I got in the turning lane and slid all the way and hit her," senior Carter Daly said. "My car is completely fine, there's not a single scratch on it but she's going to need a new trunk and bumper."
Not all students involved in wrecks this morning were as fortunate. Senior Tate Locklear, driving down Rock Ridge road during second period, fishtailed and flipped his truck into the creek.
"I was driving home, because I don't have a second period, and I took a turn and I fishtailed and starting sliding into a ditch and so I rolled and landed up on the truck in the creek," Locklear said. "[My truck] was basically flooded and so it is being towed, but it is probably totalled, honestly."
Locklear was able to walk away from the accident and was still able to come to school.
"My head is hurting and I was cut on my hand, but honestly I'm just thankful I could walk out of it, it was pretty much a blessing," Locklear said.
Although all after school activities have been cancelled, administrators are taking a wait and see approach in regard to school on Friday, Feb. 7.
"The district will continue to monitor road conditions to make a decision for Friday," superintendent Ted Moore said in an email release.
About the Contributors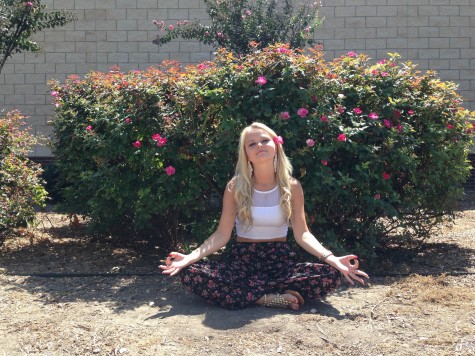 Nathalie Kroll, Staff Reporter/ Copy Editor
Although oftenly mistaken for a freshman, Nathalie Kroll is a senior at Lovejoy High School. Nathalie prefers the nickname G-Nat, but is okay with just...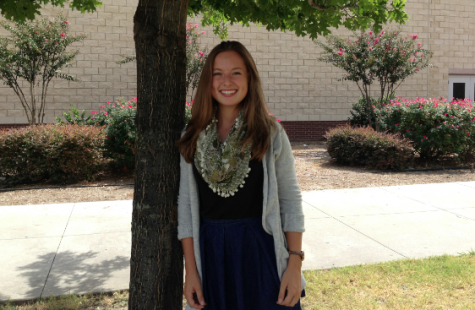 Morgan Hykin, Photographer
How much does a polar bear weigh? Enough to break the ice. Welcome to my Bio.

No I am not a Freshman, Glad we got that out of the way.

Because God...