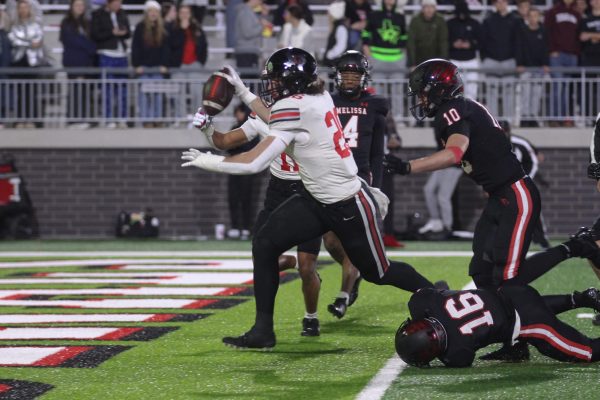 The Lovejoy Leopards ended the regular season by heading into the heart of the no.1 state ranked Melissa in a highly anticipated game. The game was back and forth all the way through the second quarter.
"This game was a big one for us. Melissa beating us on our field, for the district championship, and on the last play definitely left a sour taste in our mouth," said senior quarterback Alexander Franklin. "We took it personal and have been working all off-season for them."
Lovejoy struck first in the first quarter, when Payton Pierce ran it in for a touchdown. Melissa countered by scoring at the end of the second quarter. Going into halftime, the nerves were high as the game was tied.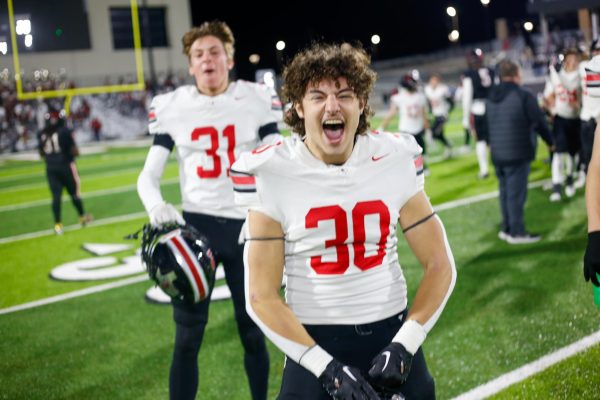 "After halftime there was something noticeable," said Franklin. "There definitely was a turning point in the game and I'd say it happened right after halftime. We knew it'd be a 4 quarter battle and we were ready for it."
Coming into the second half, the Leopards were on fire, scoring 2 times in the third quarter while holding the Cardinals scoreless. Though the game was tied through the first half, the leopards did not allow the Cardinals to have an ounce of hope.
"I think the turning point was half time," said junior linebacker Kevin Magee. "Where, an average team would bicker and point fingers at one another since it was still a close game, but instead, our captains stepped up and got the guys going and took ownership and we fixed what we needed to fix, so that morale boost was the turning point."
In quarter four, Lovejoy shut it down, refusing to let the Cardinals score, while tacking on another 7 points, finalizing the fate of the Cardinals.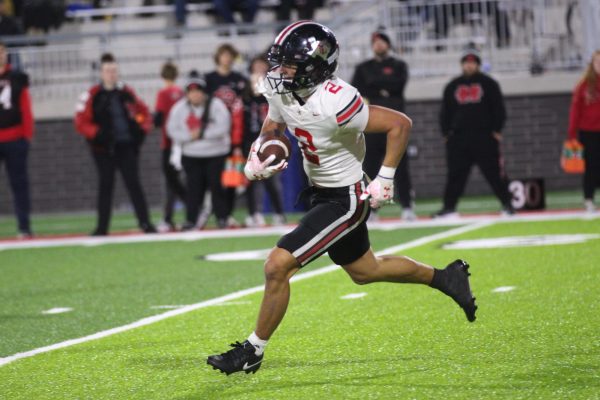 "Melissa's game was always circled and highlighted going into the season after we lost to them last year," said Magee. "So it was personal all week throughout our preparation and that translated well to the field."
This win secured the District Championship and the leopards will play Longview in round one of the playoffs this Friday.
"I feel as though the game went really well," said Defensive line Coach Parkman. "The kids were dialed in and this proved to be a testament to not only Lovejoy Football but all of Lovejoy sports in general, now onto playoffs."