The World Series is the final chain of games to determine the "best" team in all of baseball. The road to reach the World Series is a long difficult process that tests each teams individual and group determination and skill. There are 3 divisions within 2 leagues, to secure a spot in the postseason, one must win their division or clinch a wild card spot. The wild card teams then compete while the division winners have 1 by week, these wild card series are best of 5. The winner of the 2 wild card series then plays a division winner in the ALDS and NLDS (The American League and National League Division Series) this series is also best of 5 games. The winner of those division series games goes on to play each other in the ALCS and NLCS (Championship Series), this series is best of 7, the winner of this series goes on to play in the World Series. In the World Series the ALCS and NLCS champions compete for the title of the #1 MLB team in the world.
The Texas Rangers, home to Globe Life Park in Dallas Texas, have had arguably the most difficult road of all. The Rangers lost the #1 spot to the Houston Astros in the last couple weeks of the regular season. This forced the Rangers to compete in the wild card series against the Tampa Bay Rays for a spot in the American League Division Series, the Rangers made quick work of the Rays, sweeping them in 3 games. This secured a spot in the Division Series to stay alive and play in October for the first time since 2016. They would go on to play the Baltimore Orioles and sweep them in 4 as well, clinching a spot in the American League Championship series. It is in this series that they faced off against their toughest opponent yet, the Houston Astros, this went into a 7 game series where not a single game was won by the home team, in the end the Rangers skated by and won the series 4 games to 3, sending them to the World Series for the first time since 2011.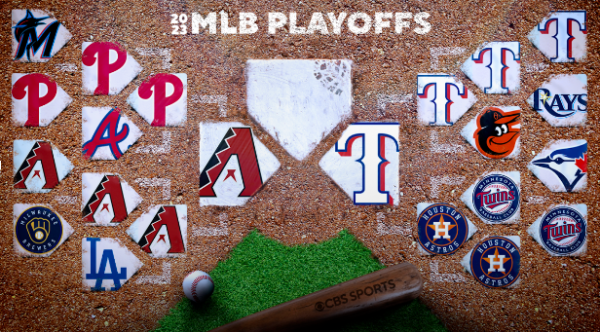 On Friday, Oct, 27, game 1 of the World Series was played at Globe Life Park in Dallas. The Rangers took game 1, dropped game 2 the following night, packed their bags up and traveled into the snake den where they took game 1 on the road, this win put them at 9-0 on the road for this post-season setting a record in the MLB with that record on the road. The Rangers play tonight in game 4 having the 2-1 lead in the series.