Juniors Ava Palazzolo and Mckenzie Quigley have been playing lacrosse together for 10 years. When they started in 1st grade they dreamed of being able to play in college. Their dreams became reality as both girls both recently made Lacrosse commitments. Palazzolo committed to the University of Connecticut and Quigley committed to The United States Naval Academy.  
"I committed to the University of Connecticut (UConn) because it has great academics, a competitive lacrosse program, and I love the energy of the lacrosse team and the coaches there," Palazzolo said. "I went to a lacrosse camp at UConn two years ago and I just knew it was the school I wanted to go to for lacrosse."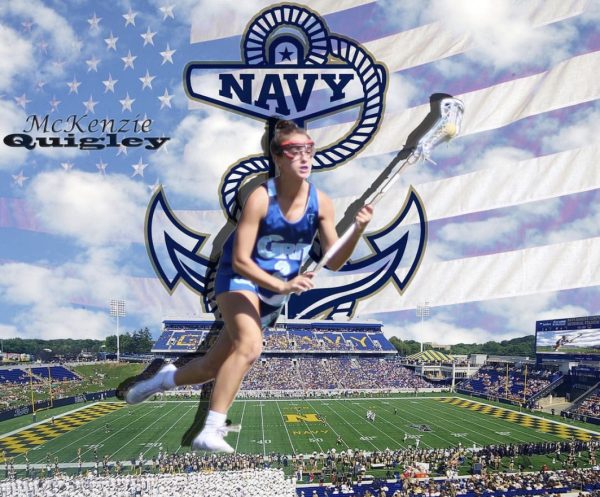 Quigley committed to the Navy because it has always been an aspiration of hers to serve in the military and more specifically fly planes. 
"The recruiting process is a little different from other sports," Quigley said. "For lacrosse the military academies were able to start their contact period on July 1st going into your junior year. Other D1 teams could not start their contact period till September 1st. I was fortunate to receive a call from the Naval Academy on July 1st and met with the coaches before one of my lacrosse tournaments. I verbally committed to the Naval Academy on September 22nd."
Both girls have been playing lacrosse for almost a decade. It has taught them many important life lessons. They both played for the same travel team as well, which helped them grow as players and friends.
"Playing lacrosse has impacted my life because it has taught me many life lessons and showed me the value of teamwork," Palazzolo said. "I got to travel all around the country and had some great experiences with my teammates. It is so fun to play lacrosse and I am really glad I chose to play this sport when I was little. I was introduced to lacrosse because my dad played NCAA D1 lacrosse in college and he helped coach me along the way and now I also get to play NCAA DI lacrosse in college and I am so excited."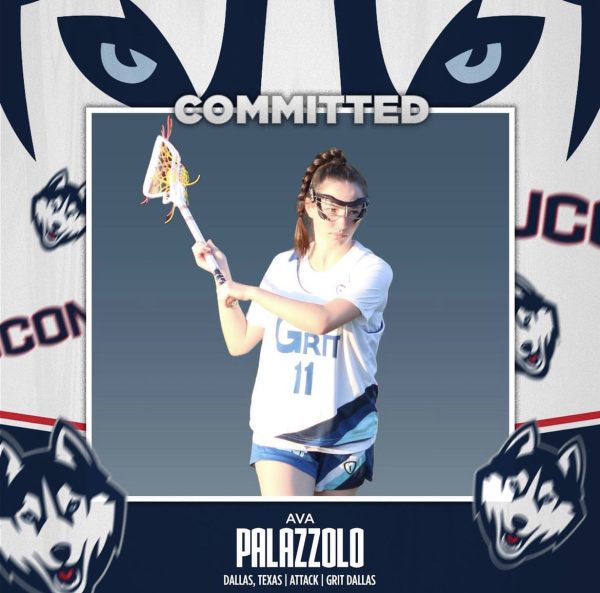 Throughout the years they faced challenges in their careers. They had to juggle school, playing lacrosse for club and school teams, as well as other sports. Another challenge is the lack of competition in the state. 
"I feel like the biggest challenge is probably that Texas is not a hotbed of lacrosse," Quigley said. "The sport is still growing in Texas and [they] could take the next step if it were to become a UIL sport. My travel team (Grit Lacrosse) has been very fortunate as we are ranked constantly in the top 25-30 nationally and get to play some of the best teams in the country." 
But despite these challenges both girls continue to flourish in everything they do. They both hope to continue to further their careers in college. 
"I hope we both have very successful careers while playing lacrosse and get to compete against each other in college and possibly play at the professional level together," Palazzolo said. 
Throughout their time playing lacrosse Palazzolo and Quigley have spread positivity within their community. They have impacted many of their teammates and coaches.  
"Kenzie and Ava are the best teamsters I could ask for, they are committed, determined, and coachable," junior and fellow teammate Samantha Dubois said. "Kenzie and Ava come to practice with a great attitude every day and no matter what they play their hardest. They have worked so hard their whole lives for this and no one deserves these commitments more than them. I am so proud of them and I can't wait to see where things take them."