Ted Lasso: Creating memories and conversations
Along with an endless of supply of lovable characters, 'Ted Lasso' has brought a heartwarming plot to TV screens since 2020. The first episode of season three, released on March 15, continues this trend.
Last season brought Nate's (Nick Mohammed) villain arc, as he became the manager of West Ham: Richmond AFC's rival team. The first episode shows just how much trouble Nate will bring this season while also catching up the audience on what Ted (Jason Sudeikis) and the rest of the crew has been up to. 
Much like the previous seasons, the episode is sure to leave a smile on the viewers face even through the turmoil Nate has created. Roy Kent (Brett Goldstein) and Keeley (Juno Temple) are dealing with their breakup and you can feel the pain of the lost love while also laughing, as they break the news to Roy's niece. The show is able to provide a nice balance of pulling at the heart strings while creating these humorous moments.
This season is also clearly going to be the first full season in which the viewers get to see Rebecca (Hannah Waddingham) for who she truly is. She is still discovering who she is without her rival ex husband, and is able to relax around Keeley, Ted and the team now. 
Though much of Sudeikis' personal life has been reported on since the last seasons release, this does not impact the show. Ted remains an innocent character despite the drama that has followed Sudeikis and his ex-fiance Olivia Wilde.
A new character this season, Zava is sure to bring drama as the show goes on. Having him sign with Richmond after almost signing to West Ham (their rivals) was a short term win sure to play a big role in the plot of this season. 
'Ted Lasso' has touched on mental health throughout its run on Apple TV and recently the cast went to the White House to touch on it further. This as brought mixed reviews from media, but the message that it is "ok to get help" is important to spread.
Overall, "Ted Lasso" season three is on track to create a memorable ending to a show that has brought joy to many and encouraged healthy conversations throughout communities.
Rating: A+ 
Leave a Comment
About the Contributor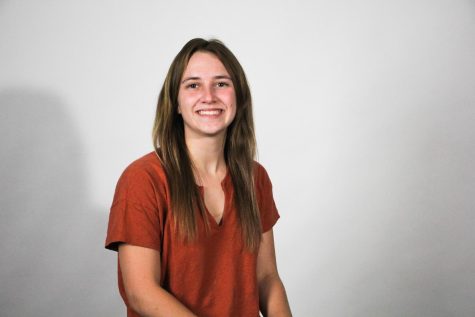 Audrey McCaffity, Section Editor
Beginning her fourth and final year on staff, Audrey McCaffity is more than excited to take on the role of Community Editor. The past four years have been...