Review: Morgan Wallen's new album solidifies him as the biggest country artist in the world
On March 3, country fans' prayers were answered with the release of Morgan Wallen's new album, One Thing At A Time. After two years since the release of Wallen's 2021 album, Dangerous, fans were ready for more. It's safe to say Wallen delivered with another expansive tracklist featuring 36 songs. The album includes guest appearances from Eric Church along with Wallen's friends and collaborators, HARDY and Ernest. 
Wallen released a handful of songs before the full album came out. 'Thought You Should Know' and 'You Proof' were both released in May of 2022, along with three tracks from one of his 'Sampler' EPs, 'One Thing At A Time', 'Days That End In Why' and 'Tennessee Fan' on Dec. 2. 'Don't Think Jesus', a faith-filled anthem, also makes the cut. To celebrate the announcement of his new album, 'Last Night', 'Everything I Love' and 'I Wrote The Book' were released on Feb. 1.
Wallen has released a multitude of hugely popular singles since he dropped Dangerous. Though it's debatable which song is his best, 'You Proof' has recently become the longest running Billboard Country Airplay chart No. 1 of all time. When 'Last Night' was released, it soared straight to the top of Billboard's Hot Country Songs chart.  Most recently, Wallen became the first country artist to obtain five of the top 10 spots in the Billboard Hot 100 chart, something Taylor Swift couldn't even do until she switched to pop.
In a statement, Wallen confirmed that he's been exploring new territory for One Thing At A Time. "This record represents the last few years of my life, the highs and the lows. It also brings together the musical influences that have shaped me as an artist – country, alternative and hip-hop." 
One of my favorite songs, 'Outlook,' creates a very meaningful, sentimental sound. It's one of the few slower songs in the album which is enjoyable. 'I Deserve A Drink' talks about getting over a breakup, a common theme of Wallen's songs. You can hear the new voice techniques Wallen is using which makes for an interesting song. '180 (Lifestyle)' incorporates a lot of pop, but with the country accent we know and love. I can see this song being a popular song in summer.
As soon as the Dangerous Tour finished, Wallen announced he would be returning to tour in 2023. Wallen will make his way around North America beginning April 15 with stops at 17 stadiums as well as various arenas, amphitheaters and festivals. All dates, both in the US and internationally, will feature ERNEST and Bailey Zimmerman as support, while HARDY and Parker McCollum will also open on a number of dates.
With Wallen's growing popularity, the album became number one instantly and tickets for the tour sold out almost immediately. Though this album is hard to compare after the success of Dangerous, there are a lot of songs that have potential. I personally think One Thing At A Time is a great third album from Wallen, and I'm ready to see where his music journey continues.
Rating: 8/10
Leave a Comment
About the Contributor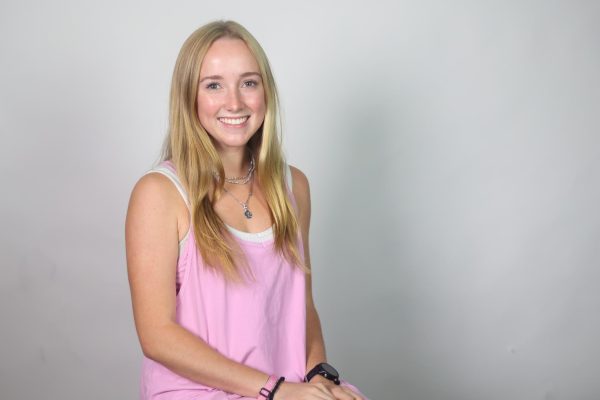 Campbell Lester, Editor-In-Chief
Junior year is here, and Campbell Lester still isn't sure whether she is ready or not. Nevertheless, she is beyond excited to enter her third year on...