Ant-Man 3: Marvel's downfall
Marvel's first movie of 2023, Ant-Man and the Wasp: Quantumania, was a huge disappointment. It it obvious the writers are running out of ideas and threw it together with a lazy plot. I tried to stay connected to the plot, but I fell asleep in less than 30 minutes. Even after missing some of the movie, I woke up and completely understood what was going on. It was a basic movie that didn't entice the viewers.
Marvel is known for their action packed movies that have funny moments, but this one was extremely awkward. I don't think my theater laughed once throughout the whole two hours and five minutes we were sitting there. There were a lot of attempted jokes that didn't translate through the screen. Marvel is also known for keeping people on the edge of their seats with unexpected plot twists, but it was predictable from the beginning.
I would say the only positive thing about this movie is Paul Rudd. If you don't like him as an actor, then it is not for you. His character is a kind dad who would do anything for his daughter, or the world. If Rudd hadn't been in the movie, then I would have been asleep the whole time. Evangeline Lilly who plays ¨Hope¨ in the second and third movie of the trilogy is another downfall. In the second one, she was new and fresh which brought life back to the series. However, this time she was annoying and added nothing but unnecessary comments.
Looking back, this movie is the worst Marvel movie I've seen in a long time. I highly don't recommend going to see it, because it is a huge waste of money and time. Hopefully the next Marvel film will live up to their old ways when they made movies worth watching.
Rating: 1/10
Leave a Comment
About the Contributor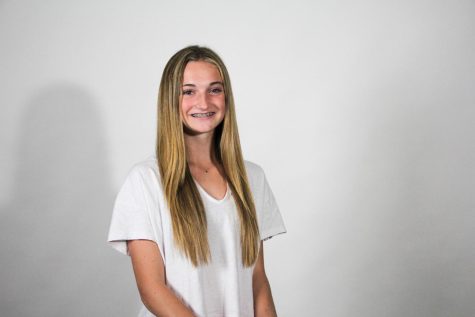 Addy McCaffity, Staff Writer
Addy McCaffity is a freshman this year at the high school, and it is her first year on The Red Ledger. McCaffity is involved in competitive dancing and...