Leveling up
Football team coaches kids in Next Level program
Next Level is an organization that allows kids to be coached by players from their respective sport all across the nation. It seeks to foster an environment to teach and instruct the principles and techniques of flag football in a safe environment.
The district started its own flag football league at the beginning of the year and the first game was Jan. 15. High school players have been coaching the younger students for the past few weeks.
"I am very close friends with Sonny Dykes, the head coach of TCU and previous head coach of SMU," coach Jayson Lavender said. "Coach Dykes implemented Next Level at SMU when he was the Head Coach. While there, it took off, and when it was also a success at TCU he called me and recommended it for Lovejoy and the rest is what you see."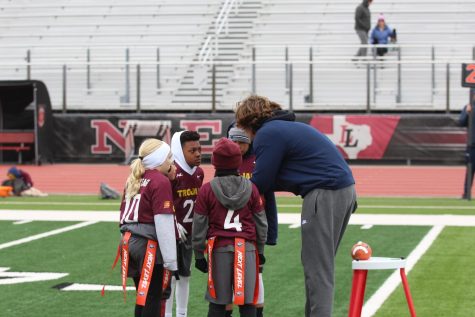 The games are all played in the high school stadium and practices are on the football fields behind the stadium. There are four age groups: K-1, 2-3, 4-5 and 6-7. Each group has four teams, and each team has 10 kids. 
"This is the first year that they have been playing at Lovejoy," senior Will Frost said. "We have a 45 minute practice where we do some drills and go over the plays and help the kids work on what needs to be worked on. The practices are immediately before the games, and that's when the kids have fun and show what they've been working on."
The kids are used to being coached by their parents or a hired coach. Next Level gives them the opportunity to be coached by high school players who can connect with them.
"Most of the kids that are participating in the Next Level League are kids that go to Lovejoy," senior West Wilson said. "That is why this is a great opportunity for these kids because they will be coached by players that have played for the high school they are going to go to."

The program is meant to set up mentorship by the student coaches in a setting they know and love. It also teaches the kids to have fun and learn the rules of football in a positive environment. The program's next game is this Sunday.

"I'm learning how to work with kids and trying to make an impact in their lives," Wilson said. "When I was growing up, I loved playing football with all of my friends, and the reason behind that is the amazing coaches helping us and wanting us to have fun. I just hope that these kids can develop a love for the game. The most important part for me is that they have fun and enjoy it."
Leave a Comment
About the Contributors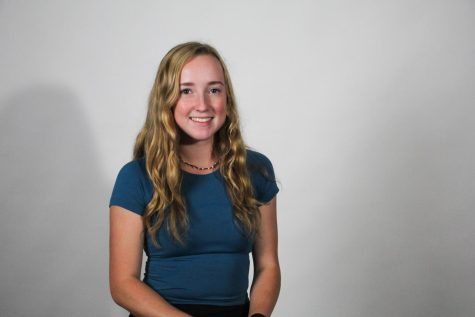 Campbell Lester, Section Editor
Campbell Lester is back and ready for her second year on staff, especially now as News Editor. After making it successfully through her first year in high...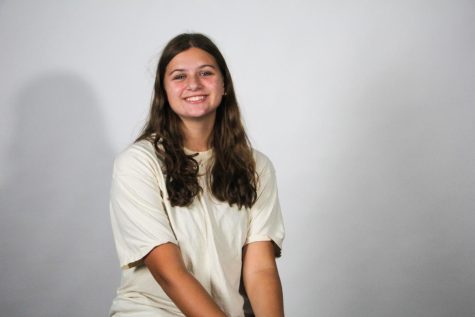 Anna Frost, Photographer
Heading into her second year on staff, sophomore Anna Frost is more excited than ever to have a camera in her hands. When not editing photos in the newsroom,...