Volleyball improves to undefeated in district play
Volleyball season is back and the girls are undefeated in the district season. On Friday, the Leopards took on Sherman at home. The girls took the lead starting with junior setter Bethanie Wu's ace early on in the first match. 
"I think Friday's game was great," Wu said. "The team did a good job keeping up high energy and enjoying themselves. We did a good job playing clean volleyball and executing."
The Leopards got into their groove, blocking almost every hit the Bearcats swung at them. The girls shut out Sherman, winning the first set 25-9. 
"I feel like Sherman was a good win," sophomore middle Shelby Burriss said. "We stayed focused and worked together as a team. We played great volleyball on our side of the court and took care of business."
The next two sets looked exactly like the first. The scores were 25-11 and 25-9. Burriss led the team with eight kills. Followed by senior middle Hannah Gonzales with seven and Charlotte Wilson with six. The team had a total of 28 kills all together. 
"I think we worked well as a team and pushed through in the end," junior libero Mckenna Brand said. "After the game, we were thankful for another district win, and we began focusing on our next opponent."
Following the Friday game against the Bearcats, the girls faced the Denison Yellowjackets on Tuesday in another home game. The girls continued their winning streak, winning the first set 25-5. The Yellowjackets put up a fight in the second set, but the Leopards claimed it, winning 25-20.
"I think that last night's game was a test for our team to see if we could follow up to our goals we set," Wu said. "Our last practice before our game, we talked about controlling the controllables which were our effort and attitude. I think we did a good job, especially in the first set, of taking care of both of those things. I felt good after the game knowing our team was focusing on these things and trying to make a change."
The Leopards won the last set 25-14 and ended the night with a sweep. 
"The game went well, but I think we all felt that we could have done better," Brand said. "We were able to win together as a team in the end. I think we can learn from this game that every opponent is going to give us their best game. Therefore, we have to step up and be ready to fight at every moment in the match. "
On the offense, Gonzales had 10 kills followed by sophomore outside hitter Morgan Vanvoorhis with six. Junior defensive specialist Isa Camacho had seven digs on the defensive side. 
"I think Hannah had a really great game last night," Wu said. "She did a really good job transitioning on every ball and always being an option. She is a big leader on our team and she is always trying her hardest to provide for the team."
The team is now 4-0 and ranked first in the district. They have another game on Friday against Princeton. 
"First, our goal is to win our current district we are in," Brand said. "Then we would love to win another state championship. We are working towards building and growing our team as we move forward to be able to make it to the end feeling successful."
Leave a Comment
About the Writer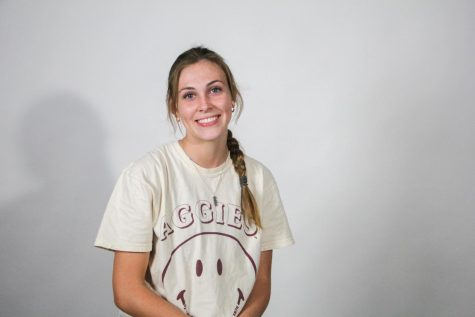 Mia Reaugh, Staff Writer
Going into her second year on TRL staff, sophomore Mia Reaugh is yearning to kick off the start of a new school year. When Reaugh isn't writing a sports...