Tradition of pride and passion
AP Art holds its 14th annual show
As you enter the AP Studio Art gallery, a wide array of art fills the large, open room. Pieces vary from blank floor to ceiling canvases and interactive models of an artist's childhood bedroom. The LJVA community gathered on May 14 to celebrate the artists in a testament to the year's worth of work put into these pieces.
"I just love people's response to seeing the artists' work up and all present because I think most people don't understand how much work the studio makes in a year," art teacher Brice McCasland said. "For me, my excitement is primarily based on seeing them be so stoked for the work to be out and everybody to see it."
This year's gallery marks the 14th anniversary of the first AP art show. What began as an average gallery has become an LJVA tradition and an opportunity for AP artists to show a year's worth of work. This year, LJVA also partnered with Vogel Alcove, a non-profit organization that provides therapeutic services for homeless children. Each art piece sold had 10% of its profit donated.  
"I think that the gallery is a perfect representation of everything that we hope to do because the work in the space is a testament not just to artistic ability," McCasland said. "Artistic ability is nothing unless you put time and effort and a whole lot of commitment behind it. For me, it's a perfect picture of what we're trying to do as a K-12 program. It shows why we experiment at younger ages. It shows why we focus so much on people being able to write and talk about their work. It's the end goal of everything we do."
Seniors Presidential Scholar Ella Reaugh and four-time Gold Key winner Karlee Williams are two of the 11 AP artists. The gallery is compiled of hand-picked pieces from each artist's body of work. 
"The amount of work and the amount of things that we can complete with only 11 people makes me immensely proud," senior Fariba Alavi said. "At the show, I loved seeing everyone's reaction to all of our different works."
After 15 years of teaching art, McCasland has nurtured the art program and its artists to grow into what it is today. 
"Mac and AP as a whole help you grow as an artist and as a person," senior AP artist Ginger Portera said. "That's really important because normally artists grow in knowledge, but as you grow as a person you intellectually grow that can just help you become a better artist. Seeing everyone working together for the gallery was an incredible experience and really shows how we've grown."
Leave a Comment
About the Contributors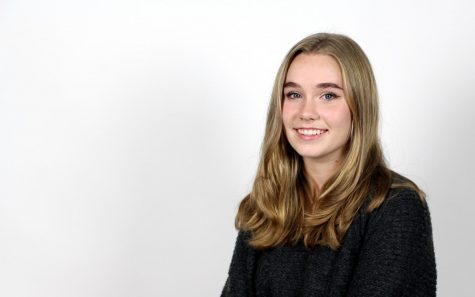 Libby Johnson, Staff Writer
Freshman Libby Johnson excitedly joins The Red Ledger for her first year in high school. Johnson is optimistic about the school year and can't wait to...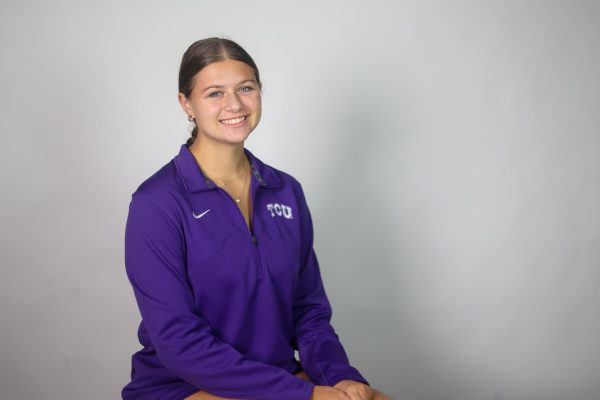 Anna Frost, Graphics Editor
Beginning her third year on TRL, junior Anna Frost is excited to take on her new role as Graphics Editor, as well as continue her photography work. Frost...