Post's picks
TRL's Parker Post shares her top class picks
Starting at a new school as a freshman, or in a new grade, welcomes many new opportunities. The bustle of everyone choosing schedules for the next year often is an overwhelming process of searching for what are the best classes to fill your list. Through my four years of high school, I feel like I am finally qualified to make a guide of classes I have taken or heard of and would recommend. Organized into a top ten list, five APs and five electives.
APs:
Human Geography:
AP Human Geography, or HUGAP, is one of the best classes you could take. Homa Lewis has a deep understanding of the topic and how to properly prepare students in a non-overwhelming way. Mostly used as a freshman class, this is the perfect introduction to APs. I took this class my freshman year and going into other APs I felt like I was well prepared for the expectations of the classes. 
English Language and Comprehension:
AP Lang is a great English credit and learning experience. Jasen Eairheart teaches with knowledge, passion and involves creativity into writing assignments. The class prepares the student for the AP exam, which reflects the writing styles learned in class. The skills learned in this class are used in following English classes and teach ways to analyze every piece. 
Psychology:
For those interested in psychology or not, AP Psychology is a great elective to take. For those wanting to add an extra AP to their schedule without feeling weighed down, this is a great choice. John Baker gives a reasonable load of work and organizes the class in a way that every student feels more than prepared for the AP exam. Even if you don't have any interest in psychology, you will leave this class with at least a little bit. 
Statistics:
I personally haven't taken this class, but have only heard good things about it. Mostly a senior course, you have the option to take dual credit math, an on-level math or an AP; many choose STATS as their credit. The class goes deeper into statistics than the one-semester dual credit course does, making even the most English-brained people indulge in the subject. If you're wanting to add another AP or are not interested in the other classes, this is definitely the class to take. 
Art History:
I haven't taken this class, but know plenty who would call it their favorite. The class looks throughout time analyzing different art pieces and gives a deeper appreciation to art. This class is great for art lovers, people wanting to learn more about art, or even those with little interest. This class gives real-world knowledge and often helps students find their passions through art they didn't realize they had. 
Electives:
Art 1:
I could not talk more about Art 1. This class is one of my top three favorites I have taken all of high school. The class combines art fundamentals with creativity and fun and stretches each student's artistic limits. The atmosphere of the class gives a supportive and fun work environment and encourages students to be excited about art. Even the least artistic students will be happy and succeed in this class, taking away a lot more skills than originally coming in with. 
Forensic Science:
I'm not much of a science person, but this is one I have truly enjoyed. The class focuses on the science behind solving crimes and dives into real case studies. I would recommend this as a senior course as the classes are mostly senior populated. Whether you're a crime junkie or just looking for a science class, this is the one to take. 
Medical classes: 
I haven't taken this class, but have heard and seen the popularity of it throughout the past four years. Through dual credit as well as courses provided for high school, students interested in a medical path have a wide array of options. Many of the dual credits also provide an opportunity to get certifications, which is a great chance to get a head start on a medical career. Students get to visit hospitals and pharmacies giving a real-world experience. These are such unique classes with unpassable opportunities for those interested in any type of medical field. 
Digital media:
Arguably one of the most sought out teachers, Ray Cooper makes this class the greatness that it is. Students learn a wide range of skills from how to use digital programs like Photoshop as well as the basics of a DSLR camera. The atmosphere of "Coop's Cave" is welcoming, encouraging and fun, making this a must-take class at some point in your high school career. 
PALS:
This is the number one class that I have taken in high school. Juniors and seniors apply to be a part of this program and meet as a class for a couple of weeks at the beginning of the year with Kyle Herrema. Even in the little time spent in the high school classroom, the class environment is a super tight-knit family led by a teacher who cares deeply about every student. The coolest part of the class is the actual experience of it. Students get assigned a student or a class from elementary, middle, intermediate or high school, and visit daily as a mentor. This class gives students the opportunity to be a leader and change many kids' lives as well as their own. The learning experience that this class is isn't something you want to miss.
Leave a Comment
About the Contributors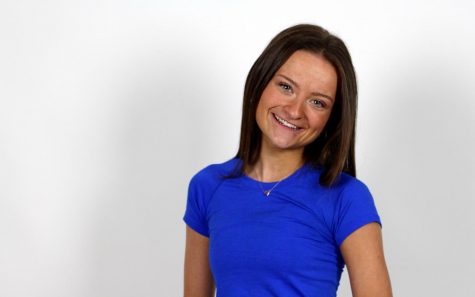 Parker Post, Editor-In-Chief
Parker Post is skipping into her senior year and third year on staff with a whole lot of excitement and an equal amount of fear of peaking in high school,...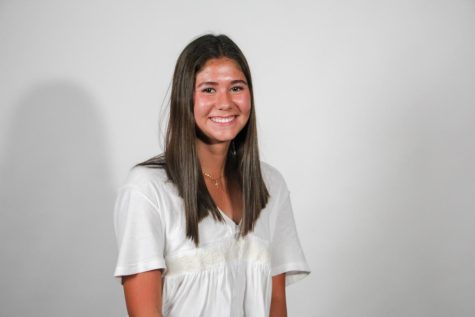 Ryann Daugherty, Graphics Editor
Beginning her fourth and final year on staff, senior Ryann Daugherty is excited about being Graphics Co-Editor. When she's not in the newsroom, Daugherty...