Featured Athlete: Monica Bonilla
Monica Bonilla is a junior on the powerlifting and varsity softball team. She has been powerlifting since her freshman year and has hopes of pursuing lifting in college. 
Pre Game:
Go-to pre-game meal: Chick-Fil-A
Go-to workout drink: Water
Favorite athlete: Odicci Alexander
Go-to song: "Family Ties" by Baby Keem and Kendrick Lamar
Post Game:
The Red Ledger: How long have you been on the powerlifting team?
Monica Bonilla: I've been in powerlifting for three years. I'm a junior and planning on lifting next year as well.
TRL: What made you join the powerlifting team?
MB: I wanted to join powerlifting because I enjoy lifting weights, and I wanted to get stronger.
TRL: How has the team but more specifically, you done this year?
MB: We've had two female competitors this year, myself and Reese Wallace. I did make regionals, and I will be competing alongside Will Brown (junior) and Jacob Migura (junior) this weekend.
TRL: What are your goals for this season?
MB: My goal for this year is to make it to state.  
TRL: What are your goals long term? Do you see yourself powerlifting or playing softball in  college?
MB: A long-term goal of mine is that I want to pursue opportunities to power lift in college. 
TRL: What or who is your biggest motivation?
MB: My biggest motivation is my coach, Chris Smith, he has helped so much this year. He has helped me get stronger and lift amounts that I never knew I could lift. He is such a great coach and always pushes his athletes to be their best.
Leave a Comment
About the Contributor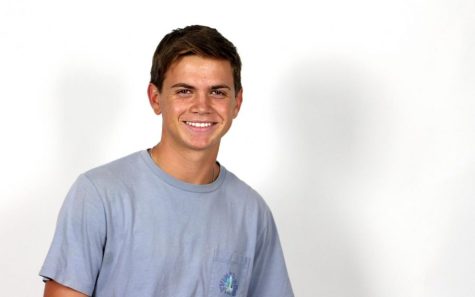 Connor Dunn, LJP Staff
Host of the podcast Been There DUNN That, senior Connor Dunn returns for his final attempt to capture the true nature of the high school and its community....