Head, Heart, Hands, Health
Senior competes in cooking competition through popular youth organization
It's 5 a.m., competition day. The theme: barbeque. The dish of choice: jalapeno poppers. She begins to remove the seeds from the fiery pepper. Next, she fills them with cream cheese, and wraps them with layers of bacon. 
She will soon present her dish to a panel of judges. 
Senior Kailey McDonald is one of many members competing in challenges from the national Legacy 4-H Club. The club is a project-based organization many community members partake in to learn valuable life skills such as character-building, leadership and service. In her food show competition at Myers Park on Jan. 22, she achieved second place.
"I had my oven and my cutting board and that was basically it," Kailey said. "I present them [the judges] my dish, and then I give them the preparation techniques that I use. I give them nutritional value. I give them the safety steps that I took, the price of the dish and how this dish fits in the category"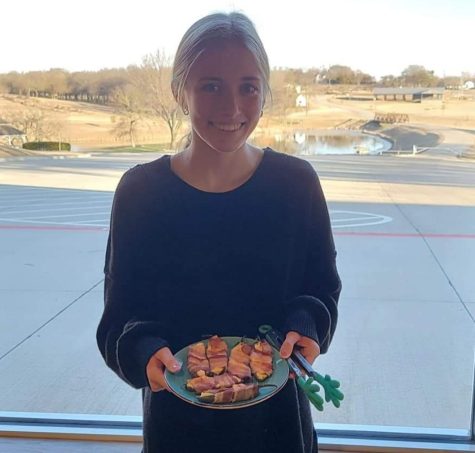 4-H stands for head, heart, hands and health. The club offers courses ranging from agriculture, to public speaking, to STEM education. Primarily focused on young adults aged 8 through 18-years-old, 4-H is the largest youth organization in the U.S. with nearly 6 million participants.
"4-H has really pushed to make it more available for non-farm, non-agriculture kids and families," Kailey's father, Kirk McDonald, said. "I think they made a big push to incorporate more: more camps, more leadership activities, more things for a broad range of kids."
One member of 4-H, junior Elizabeth Esposito, competes in Food Show, Food Challenge and Food Quizbowl, which are all cooking-based and offer related competitions. Elizabeth's grandparents were in 4-H, and her mother, Kathrin Esposito, is a club manager.
"I think 4-H has taught me a lot of things," Elizabeth said. "It's a lot of public speaking, so at a young age, I've always been doing things like standing in front of people and giving speeches. I don't have an issue with talking in front of crowds which I think has helped me a lot."
4-H members are encouraged to do a community service project. These range from trash pick up to 5K charity walks.
 "Before COVID-19, we would make holiday dinners for a nursing home or people who need food," Kailey said. "There's this senior living house in Lucas called Loving Care, and we would make [them] Thanksgiving dinner or Christmas dinner every now and then."
The club offers scholarships for its members to use in the state they are granted through, and which are often directed towards college funding.
"4-H helped me develop leadership skills, speaking skills and really good communication," Kirk said. "Directly, the scholarships that I got coming out of high school basically paid for all of my college at Texas Tech."
The 4-H Legacy Club meets every fourth Monday of the month in the lecture hall at 7 p.m, and their next meeting is set for Feb. 28. While Kailey won't be advancing in food show, she will be competing in a consumer decision making competition at the San Antonio livestock show on Feb. 19 with more 4-H experiences to come.
"It helped me with my time management," Kailey said. "I've gotten to do a lot more things than I wouldn't be able to. Not a lot of people cook or do photography, which I think is really cool that I get the opportunity to do."
Leave a Comment
About the Contributor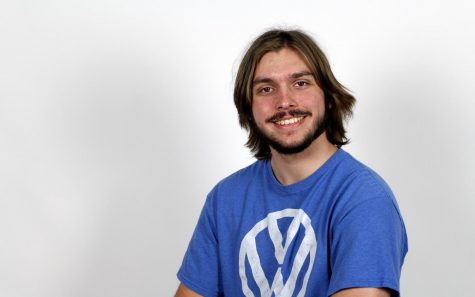 Mathias Alling, LJP Staff
Junior Mathias Alling is entering his third year on The Red Ledger as a section editor. He can often be found riding his bike at six in the morning, at...