Hockey takes state championship
Gabe Zirogiannis' blades cut into the ice as his game winning shot flies into the goal. Over the weekend, the hockey team won the state championship 5-4 against Plano West a game that went into three overtimes. 
"It was a really close game the whole time," junior winger Nicky Terranova said. " We were only ahead by two goals at the most throughout the game.  There were a lot of penalties called on our team which kept putting us in odd man situations. We got 70 penalty minutes in the game which suspended our coach for our next game. Without all of our penalties we would have won the game a lot easier."  
The team took an early lead against the Wolves 3-1. Nearly halfway through the second period, Plano West scored three unanswered goals. 
"We started off really strong," Senior Andrew Houser said. "But we let our guard down after getting a couple goals which gave them the lead. We had to come back and tie it to go into the first overtime. I knew the team shouldn't be able to beat us, so I wasn't worried."
Just seven seconds after Plano West took the lead in the third period, the team tied the game up 4-4 with 2 minutes and 20 seconds left on the clock. 
"After the first overtime, I felt exhausted," Senior Left Wing Peyton Yoder. "I didn't really have any emotions, but I just really wanted to win and go home. I stayed focused in the pressure through my teammates. We all wanted to win, so I was very motivated."
Leading scorer, senior Peyton Yoder, has played in travel state tournaments and at nationals.
"[Yoder] played a great game as usual," Terranova said. "He's the leading scorer for our team and had two great goals in the championship game. He was stick handling through people all night and was generating tons of offense."
After 26 minutes of overtime and several shots off the posts and crossbars, Lovejoy succurd the state championship. 
 "It was really emotional going into three overtimes," Nicky Terranova said. "I was on edge the whole time. We hit the post and crossbar multiple times.  After we scored I was relieved and glad overtime was finally done."
The boys ended their season as champions with a tournament record of 3-1.
"I was so nervous and excited before the game with the state title on the line," junior center/right wing Jake Scanlon said. "It felt so amazing to win because it was such a long, hard fight."
Leave a Comment
About the Writer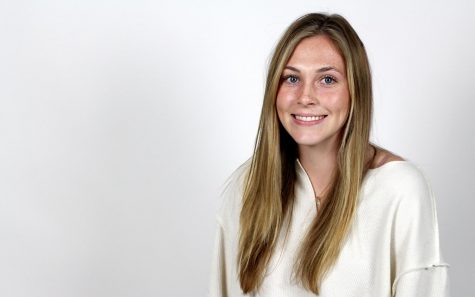 Mia Reaugh, Staff Writer
2021 is freshman Mia Reaugh's very first year in high school and TRL, and she is ready to tackle both. Reaugh loves everything about reading and writing,...