Featured Athlete: Karson Templin
Karson Templin is a Junior on varsity basketball. He's been on varsity since his sophomore year and is one of their top scorers. He plans to further his basketball career in college if there is an opportunity for him.
Pre-game: 
The Red Ledger: Favorite pump-up song?
Karson Templin: Trip to Poland
TRL: Favorite pre-game meal?
KT: Chipotle
TRL: What position do you play?
KT: Power Forward
TRL: Favorite movie?
KT: Stepbrothers
Post-game:
TRL: When did you start playing basketball and what drew you to the sport?
KT: I started playing when I was four. My parents put me in it because I was tall and I've always played ever since.
TRL: What is your favorite memory of basketball growing up?
KT: My favorite memory of basketball growing up is probably playing pickup after school every day in elementary school.
TRL: What do you believe is your biggest strength on the court?
KT: I think my biggest strength is just playing hard and not letting anyone outwork me.
TRL: How do you feel the team will play for the rest of the season? Why?
KT: I think our team can make a run deep into the playoffs and our goal is a state championship. We have worked hard every day and our coaches have pushed us and prepared us for a run to state.
TRL: Who is your biggest role model/biggest motivation and why?
KT: My biggest role model would have to be my dad. He is at every single one of my games and always shows me things that I can improve on. I wouldn't be the player I am today without his help.
TRL: What are your goals for the future?
KT: Some of my goals for the future are winning a state championship, making all-region or all-state this year, and receiving a division 1 scholarship.
TRL: Do you want to continue your basketball career in college?
KT: If the opportunity is there I want to play in college.
Leave a Comment
About the Writer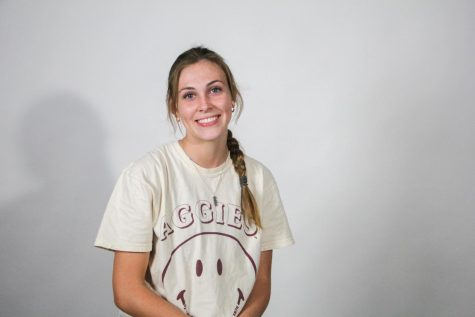 Mia Reaugh, Staff Writer
Going into her second year on TRL staff, sophomore Mia Reaugh is yearning to kick off the start of a new school year. When Reaugh isn't writing a sports...