Boys/girls basketball host Princeton
The boys and girls basketball teams both hosted Princeton on Tuesday as a part of the district schedule.
"We had a good game on both ends of the floor," boys head coach Kyle Herrema said. "We came out on fire offensively, putting up 27 in the1st quarter. On the other end of the floor, we held Princeton to 28% of the field. Kidus Getenet and Jack Wood did an outstanding job of denying their best player the ball but the team did a great job making sure the back end of the defense was covered as well."
The girls came out strong to start but ended in defeat 57-33.
"We played good pressure defense and forced a lot of turnovers," sophomore guard Sidney Chapman. "We did a good job at attacking the lane and we pushed the ball pretty well up the court."
The boys took down the Panthers 67-46, winning their seventh straight game.
"We were able to run our offense with very few turnovers, we hit a lot of shots, and played very good defense," junior guard Jack Wood said.
For the girls, junior Chloe Schaeffer finished with ten points and junior Samantha Basson had seven.
"We came out playing great," head girls basketball coach Mike Motsney said. "We had a lot of energy and everyone was committed to doing what was necessary to pull off a big win. After a 7-0 start in our favor we weren't able to match their intensity and ended up falling short."
Jax Thompson was the team's leading scorer with eighteen. Senior Kidus Getenet finished with 12 points along with Karson Templin who also added seventeen rebounds on the night.
"Princeton is really well-coached and tough physically," Herrema said. "That showed up in that we gave up too many second shots. It really was a blessing as we can now look at the film and clean up this area of our game. As the season progresses, you have to be able to rebound the ball to win games."
For the girls, they have to win three of their remaining games to make the playoffs.
"Right now we need to focus on our common goal of reaching the playoffs," Motsney said. "To do that, we need to make sure we put individual accolades and stats aside to make sure that everyone contributes from their strengths to get us where we want to be at the end of the season."
The guys have six games remaining on their schedule as they continue to build on their 26-2 record.
"I think the outlook on the rest of the season looks very good," Wood said. "We're having an amazing season and if we keep it up I think we are set to make a deep playoff run."
Leave a Comment
About the Writer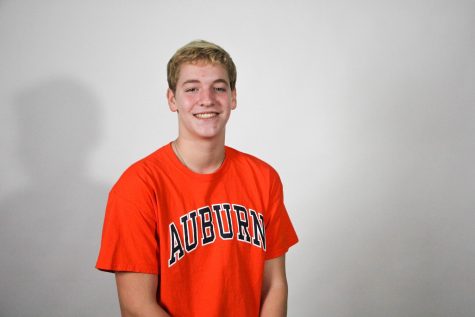 Will Doig, Section Editor
Entering his farewell year, senior Will Doig is excited about becoming a sports editor. Outside of the newsroom, you can find Doig watching any latest...