Track competes at Arkansas meet
Over the weekend, Track and Field took about 20 athletes to compete at the University of Arkansas High School Invitational Indoor Meet. There were many personal, school, and meet records that were broken on this trip to Fayetteville.
"The meet went really well," Kailey Littlefield said. "There was great competition, and I think everyone PRed and had good results. Overall, it was just a really fun trip with my teammates. We even got to play in the snow after our race which was definitely the highlight of the trip." 
Sophomore Sara Morefield and senior Tate Barr broke the previous school records for the 3k. Barr broke Alum Will Muirhead's record of 10:45.90 by two minutes with a time of 8:45.27. Morefield broke the girl's record with a time of 10:27.27. 
"When I broke the school record, I was really excited," Morefield said. "That was my goal before the race started and I was really happy I was able to do it. It is definitely really hard to stay mentally tough during the 3k, but I just have to focus on what I want to accomplish in the end and try not to think about how much I have left." 
Sophomore Kailey Littlefield took first place in the mile running a 5:01. She was in second place throughout the race, until in the last 100 meters she kicked and passed her opponent. 
"I felt proud of myself when I outkicked the girl at the end," Littlefield said. "It was really fun. I felt like all of my training really paid off and all of the finishes we did in training helped me in that moment."
The girls 4×800 won first place breaking the school and meet record. Katie Armstrong, Amy Morefield, Kailey Littlefield, and Sara Morefield broke the meet record, and as a result, currently hold the no. 1 rank in the U.S. 
"When we broke the 4×800 record it was very exciting," Morefield said. "I was so happy that I got to be a part of that and especially with some of my best friends and sister. We all work so hard at practice everyday and I am so happy that all the hard work paid off."
The 4×400 got second place against fierce competition. The girls ran a 3:57, just seconds away from beating last year's record of 3:55. 
"The 4×400 went amazing," Littlefield said. "Leila Ngapout had a huge personal record and it was one of her first times running the 400. It was really great and she really competed to her best. Amy and I were the experienced ones and we also did well." 
In the one mile, freshman Will Carlson ran 4 minutes and 37 seconds and freshman Jack Thompson ran 4 minutes and 49 seconds. 
"The vibe of the meet was really cool," Thompson said. "I liked the attitude and competitiveness of it. I know that Will Carlson did really well. He went out there and ran a smoking fast time and won his heat."
Track came back from their trip with faster times and team-bonding. 
"I loved hanging out with my friends and competing. Indoor season makes all of us super excited for outdoor," Littlefield said. 
Leave a Comment
About the Writer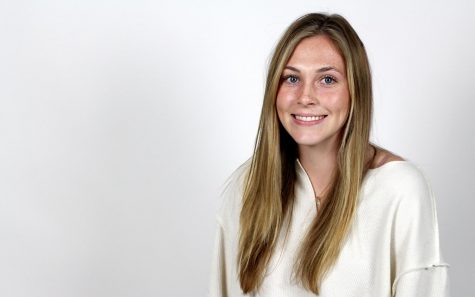 Mia Reaugh, Staff Writer
2021 is freshman Mia Reaugh's very first year in high school and TRL, and she is ready to tackle both. Reaugh loves everything about reading and writing,...