Volleyball wins first playoff game
On Tuesday, the varsity volleyball team played their first playoff game against Frisco Heritage. 
"We played really well and beat them without dropping a set," said Pin Avery Villarreal.
The team watched films and put together a scouting report in preparation for the game.
"The girls knew what the other team looked like and what their tendencies were, so they were prepared for them that way," Coach Puckett said.
Frisco Heritage had many right and outside hitters that caused challenges to the defense because of their hard and precise hits. 
"I think our defense struggled a little bit at the beginning because of their hitters, but we quickly adjusted and met the challenges Frisco opposed and shut them down," Coach Puckett said. 
During the middle of the first set, Junior Middle Hannah Gonzales got hit in the nose and had to be subbed out, putting Freshman Shelby Burriss on the court. 
"It felt really great," Shelby Burriss said. "In the moment I was very nervous, but I blocked out the crowd and focused, and it worked."
In the second set, Lovejoy was down 5 points but came back and won 26-24.
"Shelby Burriss came in and played really well. Also, I think the team kind of came together. We've been practicing for so long for this. The team chemistry has built up throughout the season and we have been doing great," Villarreal said. 
In the third set, senior setter Averi Carlson served two aces to win the game. 
"After Averi served two aces in a row to win the game, our confidence really boosted," Burriss said. "I think that win is gonna give us motivation to keep going throughout playoffs." 
The team jumped back into practice in preparation to play Woodrow Wilson on Friday.
"We are in a good position ourselves. I think if we just stay out of our own way, worry about us, and take care of business on our side of the court we should be great," Puckett said. "Each game being so close, we had many learning moments that we have been working on in practice."
The team is ranked number eight in the nation by MaxPreps and is headed to the second round of the playoffs.
"Coach Puckett always says to do your job and I think that's what everyone did," Villarreal said, "Individually and together as a team we did amazing. We are ready for the rest of playoffs and I believe we are going to continue our winning streak."
Leave a Comment
About the Writer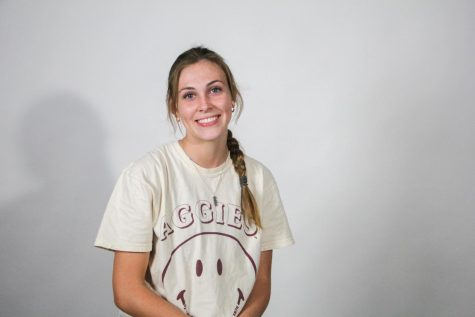 Mia Reaugh, Staff Writer
Going into her second year on TRL staff, sophomore Mia Reaugh is yearning to kick off the start of a new school year. When Reaugh isn't writing a sports...