Fishing starts season strong
At the start of the school year, the leopard fishing team woke at the crack of dawn to cast out their rods. Now, they have two tournaments under their belt. 
"Personally, I feel that the team has performed well," senior Connor Dunn said. "We have room to improve, and have a lot of freshmen this year so we're just trying to help all them catch fish so when our large, senior class leaves, we will be able to look back and have some good angler still fishing for us. The seniors have also been performing really well this year, so now we're trying to spread information down to the freshman and underclassmen."
In their first tournament at Texoma, they won the team title with some noteworthy individual performances. Seniors Connor Dunn and Ian Nash were crowned first place honors, and Ben Burns and Aidan Abramson both took the helm of second place.
 "It felt good to start the season off with a dominant win with two of our teams finishing first and second," senior Ben Burns said. "I know all of our team put in a lot of work into figuring out the lake. Hopefully we can continue the same energy throughout the season."
Since then, the team took first place at the Ray Hubbard tournament.
"Ray Hubbard was certainly a challenge as a cold front had us looking for new patterns, but we did what we needed to do and the team came out with another first place win," senior Aidan Abramson said. "On top of that, the Lovejoy holds two teams tied for first in the Angler of the Year running after the tournament on Hubbard."
The teams' next tournament will take place on Dec 4 at Lake Lewisville, where the leopards are looking to take their third straight team title there.
"The preparation starts now for our next tournament at Lewisville," Burns said. "From now until the tournament any free time I get I'll try to get out to the lake. The more time I spend fishing the body of water the more I understand it making it easier to make good decisions on where to fish tournament day."
Seniors Connor Dunn, Ian Nash, Ben Burns, and Aidan Abramson are tied for number one in the state.
 "Being first in the state is really cool, we've been first in our division a couple times, but this is the first time where we've been first in the state," Dunn said. "The real goal is state and finishing well, so we're just working towards that."
Leave a Comment
About the Writer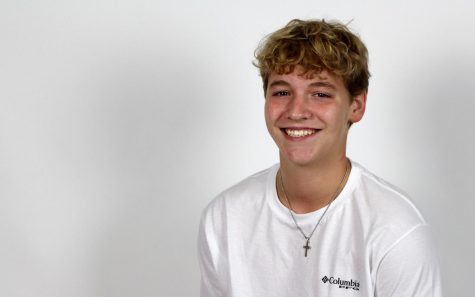 Will Doig, Staff Writer
Junior Will Doig enters his second year on The Red Ledger staff writing sports. Doig is involved in PALS and NHS in school. Outside of school, Doig is...