Next stop, playoffs
The volleyball team ended their district season with a 13-1 record. As playoffs near, the team enters with the goal of attaining a third straight state title.
"Our expectations for playoffs are of course to win state but also to not treat ourselves above or below anyone," senior defensive specialist Brooklyn Lloyd said. "We can only control ourselves so just learn to control the controllable and fight till the end. We are also hoping and practicing hard for another state championship by putting in the extra reps."
The team finished off district play with a win against Prosper Rock Hill in three sets, extending their win streak to nine games. 
"We performed well against Rock Hill and ended our season with a great win," sophomore defensive specialist Mckenna Brand said. "In the third set especially, we came together and pushed for our last district game and came out in the end with a great win."
 In the fourteen district games played, the leopards suffered only one loss to Mckinney North but came off with a win in their second matchup against the Bulldogs.
"The Mckinney North game was a huge game for us considering we lost to them in the first round of district," head coach Natalie Puckett said. "The girls were refocused and came out for some revenge, proving that in the first set with a 25-12 victory. We were put to the test for the remainder of the match with North's relentless defense, but in the end, we figured out how to earn our win."
The team had an official coin flip on Wednesday to dictate where they'd be placed in the playoff bracket. They will play the winner of Heritage vs Wakeland on either the first or second of November.
"I feel that no matter what side the coin would've landed on, we'd adjust to either side of the playoff bracket," sophomore Mckenna Brand said. "I think we are strong enough and good enough to play and win on either side."
The team won back-to-back state titles in the past, raising expectations of players and fans, but Coach Puckett has stressed the mindset of taking each game, one at a time. 
"Our goal for the playoffs is to take it one step, one day, one game at a time," Puckett said. "We are focusing on fine-tuning little things to make a huge difference in the big playoff games. [The girls] know what our program's history looks like, but are working to make their history this year."
As the playoffs get closer and closer, the leopards remain focused on the task at hand.
"We've all come to the understanding that this year is a new year, a new team, and we aren't given anything, but we also aren't unworthy of anything," Lloyd said. "This team could for sure win another state championship if we play as a team and fight. We just have to fight the mental battle and be greater than the other opponent."
The team will cap off their regular season play against Denton Guyer on Friday.
"The girls have bought into each other," Puckett said. "Our theme this year is "lift as we climb. We discussed very early on that as a team we can use that as a weapon as an army moving together as a unit. They have learned to lean on each other in times of need and have each other's backs when times are tough. This has been a huge reason for our success so far, and we will look back at these moments in tough times ahead."
Leave a Comment
About the Writer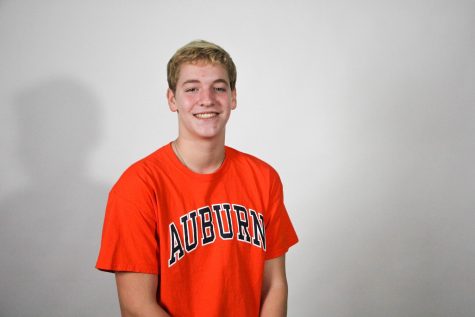 Will Doig, Section Editor
Entering his farewell year, senior Will Doig is excited about becoming a sports editor. Outside of the newsroom, you can find Doig watching any latest...