Leopards improve to 4-0 on homecoming night
The leopards continued their winning streak with a 49-7 homecoming victory over the Denison Yellow Jackets on Friday night.
    "The trust between each unit was critical," offensive coordinator Jayson Lavender said. "This team is really talented. In saying that talent doesn't win games, the best team wins games. We were able to put up points because of the defense holding them and the offense executing. When you put it all together you usually get the result we got."
The defense forced a total of two umbles, one resulting in a touchdown, and an interception that was taken to the house.
"We were being the more physical team and flying around," senior defensive lineman, Ben Lander said. "We shut down their run game which they are really strong in, and forced them to throw the ball more which didn't work well."
Offensively the team had 393 yards. 281 of those yards came from passing and 112 from the ground.
"Our game plan offensively was to attack their weak points on their defense by just finding a way to drive the ball down the field and score, and as always to throw it deep and make plays," junior receiver Blake Redding said. "However, most of our plays for the week were short passes because they had smaller linebackers so it was easy for coach Ross to design some plays for us to attack them as much as possible."
The defense went head to head against the Yellow Jackets's Jadarian Price, a four-star running back committed to Notre Dame.
"We watched a lot of film on him and he's a good player, but we saw areas he wasn't as great in and executed that and stopped him from making big plays," Lander said.
Friday's game improves the leopards record to 4-0 as they prepare for a bye week. Following the bye, the team will have an away game against Rock Hill whom the team defeated in last year's homecoming game.
"Our coaches work so hard to make the perfect game plan for the team we are playing and they make it based on our strengths and weaknesses," Redding said. "We are just playing for each other. We are like a big family; we don't have any individuals on our team. Not many teams have the kind of bond we've built together. We have the talent to win, but personally I think it's if you play for each other, and that's what we're doing and we're going to keep that up until we win that championship."
Leave a Comment
About the Writer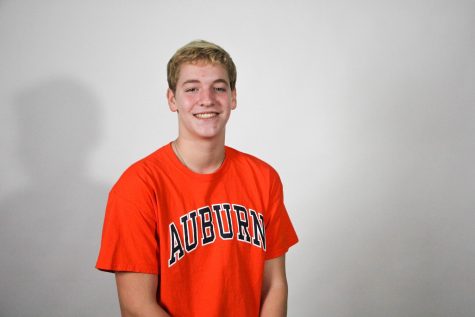 Will Doig, Section Editor
Entering his farewell year, senior Will Doig is excited about becoming a sports editor. Outside of the newsroom, you can find Doig watching any latest...