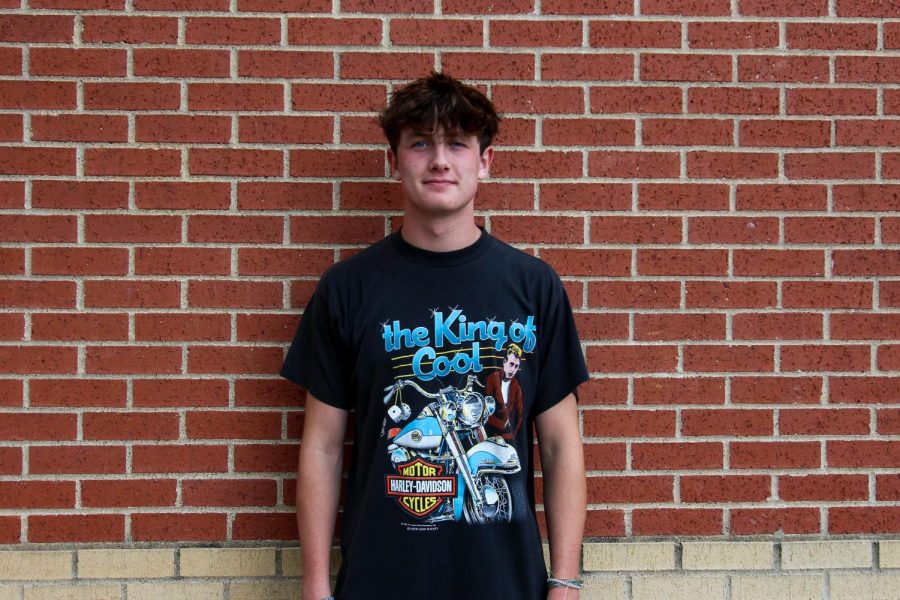 Junior Travis Gant
September 15, 2021
At a Glance:
Favorite color: Blue
Favorite food: Fried Okra
Favorite song: "Don't It" by Billy Currington
Favorite sports Team: Texas Longhorn
Sports: Football and basketball
Looking Deeper:
The Red Ledger: Why did you want to join the FCA?
Travis Gant: I wanted to join because of the way that Sam Clay, Law Legg, and Cade Coppinger helped me grow in my faith. I wanted to do that for other kids.
TRL: What impact has the FCA had on you?
TG: FCA has brought me closer to God and stronger in my faith as and I have seen it do the exact same thing, if not more, in others.
TRL: What is your favorite part of the FCA?
TG: My favorite part of FCA is probably the worship and then the devotionals.