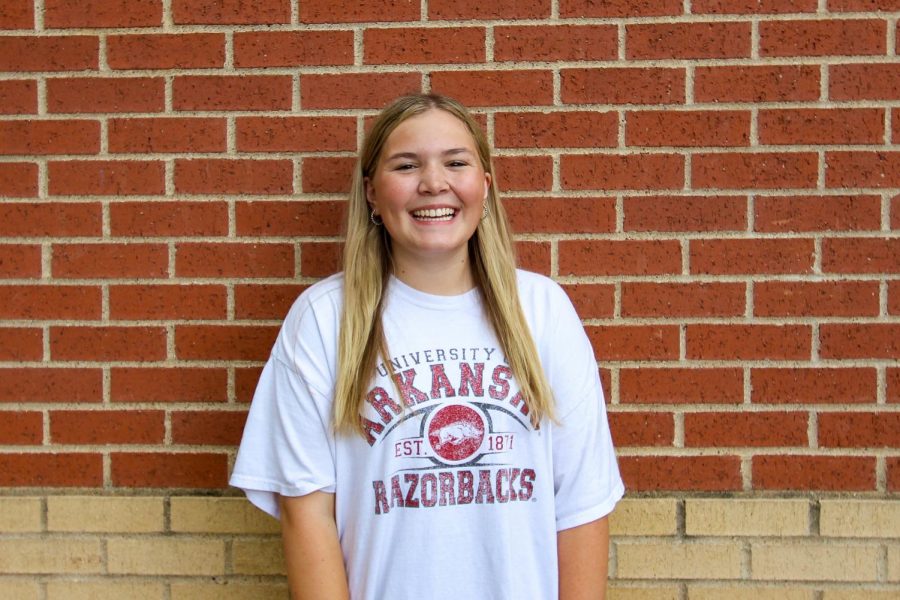 Junior Avery Wall
September 15, 2021
At a Glance:
Favorite color: Pink
Favorite food: Mac and cheese
Favorite song: "Live Like You Were Dying" by Tim McGraw
Favorite sports team: Auburn University
Sport: Athletic trainer
Looking Deeper:
The Red Ledger: How would you describe FCA to someone unfamiliar with it?
Avery Wall: I would describe FCA as a bunch of students (athletes and non-athletes) that come together every Monday to hang out and talk about Jesus. It's just a place to have fun and to build relationships with others.
TRL: Why did you want to join the FCA?
AW: I wanted to join FCA because I saw the community that it has. I wanted to surround myself with other Christians that go to Lovejoy.
TRL: What is your favorite part of FCA?
AW: My favorite part of FCA is the small groups. When we get to break into groups of five to six girls, it builds trust within each other. It gives us people to grow with, but also help keep each other accountable.
TRL: What impact have you noticed FCA has on you and other members?
AW: FCA has impacted us to have the same community at school as we do on Monday nights. It's easy to try to fit in and not stand out for our beliefs, but I think the community we build makes it a lot easier to stick together at school.