Featured Athlete: Will Carlson
Freshman Will Carlson is on the varsity cross country team this year. He started running in seventh grade.  
Pre-Game:
Favorite pre-race snack: Protein Bar
Pre-race hype song: "Gangnam Style" by PSY
Athlete you look up to: Joe Ingles
Post-Game:
The Red Ledger: How was the Mile Split Invitational?
Will Carlson: It was pretty good, and I felt strong. My legs felt good, and the course was flat. I finished with a time of 16:40 and was 65th overall.
TRL: What sports do you play?
WC: I run cross country and track.
TRL: When did you discover your passion for running? 
WC: I discovered my passion for running in seventh grade when I first moved to Texas. There was a cross country program here, so I just decided to join. I first realized I was good at running at the seventh grade Fall Festival. 
TRL: What is your favorite part about cross country?
WC: My favorite part of cross country is hanging out with my friends while running. I like competing during the meets too.
TRL: Who inspires you, and why?
WC: My sister [inspires me] because she is very dedicated to running. She always encourages me to do better. She also cheers me on during races.
TRL: What is your biggest accomplishment?
WC: My biggest accomplishment has been making varsity as a freshman.
TRL: How do you maintain your work ethic?
WC: I run everyday because practice makes perfect. I eat healthy, limit junk food, and drink lots of water.
TRL: Who are your biggest supporters? Why? 
WC: My family [is my biggest support] because they are always cheering me on during races. 
TRL: Do you think you would want to run in college? 
WC: I am not sure yet.
Leave a Comment
About the Writer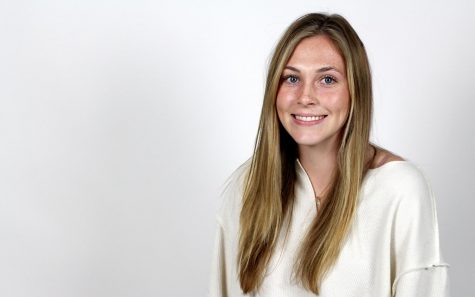 Mia Reaugh, Staff Writer
2021 is freshman Mia Reaugh's very first year in high school and TRL, and she is ready to tackle both. Reaugh loves everything about reading and writing,...