AP students break records amid online learning
During the 2020-2021 school year, the high school's students received higher overall scores on AP exams than previous years in spite of virtual classes and learning changes.
"Fifteen students got a 5 on the AP test [in 2021]," AP Biology teacher Sadaf Syed said. "This is significantly higher than the state average and national average for the amount of students."
AP English Language students received an 80% pass rate, AP US History had an 89% pass rate, and AP Biology had 70% pass. Despite mixed virtual and in-person learning, students connected with the material through discussion.
"I think my students were a lot more open to discussion because they missed it, and this was their only social interaction," AP English Language teacher Jasen Eairheart said. "I think that did open up a lot more students to share their thoughts."
The school stopped offering online learning for the 2021-2022 school year, which sparked discussion and face-to-face connections.
"A lot of success had to do with how when any one of us faces something difficult, I think we rise up to the challenge and [students] saw that it was going to be difficult," Syed said. "They worked very hard to master the content and they did exceptionally well."
Leave a Comment
About the Writer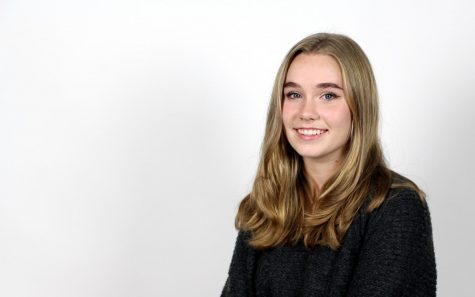 Libby Johnson, Staff Writer
Freshman Libby Johnson excitedly joins The Red Ledger for her first year in high school. Johnson is optimistic about the school year and can't wait to...