Volleyball sets up for season
The volleyball team swept Hebron 3-0 Tuesday in their third official preseason game contributing to a now 18-5 overall record. 
"We started this season playing as a new team," senior setter Rosemary Archer said. "We have a lot of new players, and we're working on our unity." 
The win against Denton Braswell on Aug. 17 was the team's first official win of the season, as they fell short to Prosper Aug. 10 in their first game of the preseason. 
"The beginning of the [Denton Braswell] game was a little closer in score," senior hitter Avery Villarreal said. "We pulled away though, and were able to play good volleyball and win in three sets."
The team competed in a tournament two weeks ago, where they played a total of eight games. They finished the tournament with a 6-2 record. 
"We played really well in the tournament, but there's a lot of room and potential for the team to grow and get better," senior outside hitter Elizabeth Ponder said. "We focus on our need to have a consistent energy, mentality and play throughout the game."
Following the tournament, the team defeated Hebron 3-0 and competed in another tournament in Austin, finishing in fifth place with a tournament record of 8-1. 
"On Tuesday night's game against Hebron, we started off well, gained confidence, and created energy as the game went on resulting in an absolute win," Ponder said. "We are going to have to grow and fight throughout the season in order to be as successful as possible."
Beginning in August, the girls started practicing every day after school as well as adding leadership lessons to the practice schedule. 
"We've been working very hard this year," Archer said. "Our team has undergone many changes this year, but we are focusing on playing and working our hardest every day to get to our goal."
Following last year's state title, the team experienced many changes. They have a new head coach, Natalie Puckett, and have multiple new athletes on the varsity team, as 10 of the players graduated last year. 
"Our main focus this year is unity," Villarreal said. "Coach Puckett really wants our program to come together as we are all playing. The theme is "lift as we climb" which really means we need to keep holding up [our] teammates as [we] all work towards the common goal."
Leave a Comment
About the Writer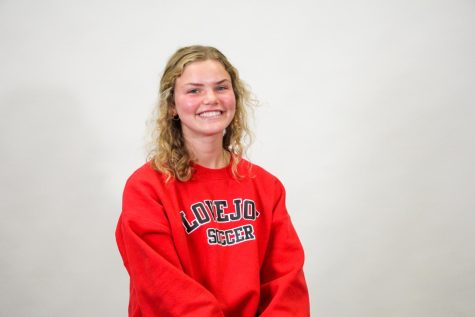 Margo Friloux, Section Editor
Entering her final year on staff, Margo is excited to work with her Co-Sports Editor and Leopard Life alum, Will Doig. This year is bittersweet to Friloux....