Featured Athlete: Parker Livingstone
Sophomore Parker Livingstone is a wide receiver on the varsity football team. He transferred from Dallas to the district this school year.
Pre-Game:
Favorite pre-game meal: steak
Favorite pre-game song: "4 Da Gang"
Favorite color: blue
Favorite movie: The Longest Yard
Post-Game:
The Red Ledger: When did you start playing football, and why did you start playing?
Parker Livingstone:[I've played] football ever since I can remember. I started playing because my dad signed me up, but I fell in love with the game. 
TRL: Why did you transfer to Lovejoy this year, and how do you like it so far?
PL: [I transferred for] academics, and I love it here. [It's a] great place to be. The people here are outstanding, so welcoming and so nice.
TRL: What is your favorite football memory?
PL: [My favorite football memory is] playing football with my older brother last year.
TRL: Do you plan on playing football after high school? If so, where and why?
PL: I do plan on playing football after highschool, I just don't know where. That decision will be made my senior year because I want to go through the recruiting process and enjoy it with my family.
TRL: What is your favorite part of playing football?
PL: My favorite part of playing football is playing with friends.
TRL: What have you accomplished throughout your football career so far?
PL: One of my biggest accomplishments is making varsity as a freshman at my old school. 
TRL: Who is your biggest role model and why?
PL: My biggest role model is my dad because he teaches me how to be a better man and better person everyday, and I don't take that for granted.
TRL: What would you say your biggest strength in football is and why?
PL: [My] size is my biggest strength and [my] speed.
Leave a Comment
About the Writer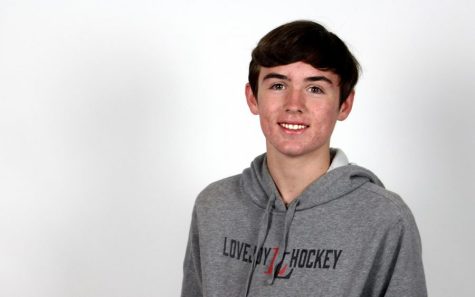 Christian Giordano, LJP Staff, LIVE! Crew (Technical Director)
Sophomore Christian Giordano returns for his second year as the Technical Director for LJP LIVE! crew as well as the Producer/Writer for Leopard Re-Cap....