Featured Athlete: Jay Pabin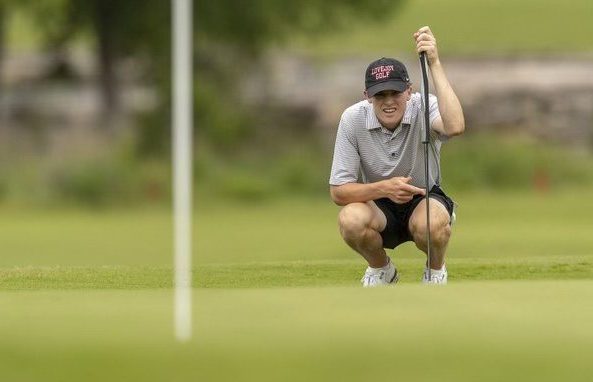 Jay Pabin placed eighth at the state golf tournament and is attending Colorado State University for golf next year. 
Pre-Game:
Years of experience in golf: 10 years
Pre-game hype song: "Faneto" by Chief Keef
Pre-game meal: A big breakfast 
Athlete you look up to: Jordan Spieth
Post-Game:
The Red Ledger: Why did you start playing golf? 
Jay Pabin: I was about eight or nine and just started going out in the back yard with a club and hitting balls around. Then, we started going to the course, and soon after, I started playing tournaments. 
TRL: Why do you enjoy playing golf?
JP: I can't really say why I love golf so much.  Every day is different. Every shot presents a new challenge. Practicing golf is still fun for me, which is something I hated in team sports. It's funny to see my friends now all getting into golf, and they're hooked immediately, and all of them say they wished they took it up earlier. 
TRL: Have you played any other sport besides golf? How would you compare those sports to golf?
JP: I played soccer forever up until ninth grade. I played school golf and soccer as a freshman, and it was just too much time, so I had to pick one, and I was more into golf. 
TRL: Who has inspired you in your life or sports?
JP: My parents have really supported me, so I'm thankful for them. In the world of golf though, definitely Jordan Spieth. He's a stud on and off the course and really shines a good light on the game of golf, which is sometimes seen as a stuck-up sport.
TRL: What did it mean to you to place eighth at state?
JP: I was super pleased to finish up in the top 10. Obviously, you're trying to win everything you play in, but you [have to] set reasonable expectations and goals otherwise you'll never achieve. 
TRL: What was the state experience like?
JP: The Texas state golf tournaments are a scene. It's super competitive because Texas is arguably the best state in the nation for junior golf, and the course is set in an enormous golfing community, so they're are tons of spectators, which is super cool. 
TRL: What does it mean to you to be attending college for golf? 
JP: It feels great to be continuing my athletic career at college. A lot of hard work and support all coming together. I'm super grateful.
TRL: What are you looking forward to in your college golf career?
JP: I'm looking forward to traveling all around the country to play golf at beautiful places, and getting a great support system in my coaches and team to learn what I need to do to hopefully go to the next level. 
TRL: What are your hopes and goals for your future in golf? 
JP: Golf is a very difficult game, so I don't want to get ahead of myself. In college, I just hope to play, compete and learn from my teammates and coaches the tools to succeed in college golf, and hopefully, in professional golf.  [I am] just trying to be open minded and learn how to be the best golfer I can be.
Leave a Comment
About the Writer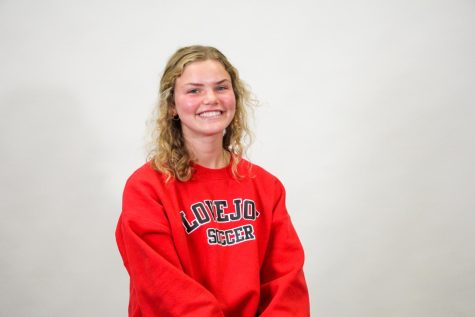 Margo Friloux, Section Editor
Entering her final year on staff, Margo is excited to work with her Co-Sports Editor and Leopard Life alum, Will Doig. This year is bittersweet to Friloux....