Track, field athletes advance to regionals
The track team competed in the UIL area meet on Wednesday, and 10 athletes advanced to the regional meet, which will take place on Saturday, April 24.
"We had a good amount of kids make it past area," sophomore runner Mason Wallace said. "We will be preparing the same as we have been preparing all year to go into the meet ready to perform at a top level."
One of the athletes to advance, freshman Kailey Littlefield, won the 800- and 1600- meter races, finishing the 800 meter in 2 minutes 12 seconds, and the 1600 meter in 5 minutes 2 seconds.
"I am very satisfied with my performance," freshman runner Kailey Littlefield said. "Our 4×4 [relay team] had a great comeback to win the Area title, and it was an amazing experience."
There were a total of five female athletes that advanced to the regional meet including sophomore Amy Morefield, sophomore Chloe Schaeffer, sophomore Bella Landrum, senior Audrey Bensmiller and Littlefield. There were also five male athletes to advance to the regional meet including freshman Colston Adamson, senior Mason Stein, junior Tate Barr, senior Reed Westervelt and sophomore Lance Stubbs. 
"I love how the team performed as a whole, especially the relay teams," freshman runner Lauren Dolberry said. "We were all competing for each other and as one team, rather than individually."
The team will practice every day of the week to prepare for the regional meet.
"We will continue to train hard and do lots of speed and technique," Littlefield said. "Regionals are next Saturday, and we are so excited to show up and compete to our best ability."
Freshman Colston Adamson placed second in the high jump and third in the long jump.
Athletes, including Wallace, broke their record times in events at the area meet.
"I am very happy with my performance," Wallace said. "I came in as the seventh fastest, and I finished in fourth place."
The girls 4×400 meter relay team placed first, completing the race in 3 minutes 58 seconds.
"Our 4×4 had a huge race and won the meet," head coach Carly Littlefield said. "Both relays are made up of all freshmen and sophomores."
Junior Tate Barr won the 3200 meter race and placed second 1600 meter race, finishing the 3200 meter race in 9 minutes 38 seconds, and the 1600 meter race in 4 minutes 24 seconds.
"I walked away with the main goal of making it out to regionals, but obviously, I would have liked to take first," junior runner Tate Barr said.
About the Writer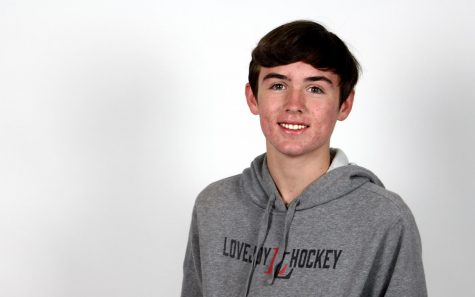 Christian Giordano, Staff Writer, LJP staff
Sophomore Christian Giordano returns for his second year at TRL and broadcast as a writer and on the sports team for LJP. Christian loves to spend as much...