Take 2: Executive orders, Super Bowl
Biden's executive orders: President Joe Biden made history with his first week in office by signing more executive orders than any other president. On his first day, he signed 17 orders, contributing to the total of 22 at the close of his first week as President, in addition to many more proclamations and memorandums. They addressed a variety of topics including COVID-19, the environment, immigration and the economy. 
Significance: Former presidents Obama and Trump signed five and four orders respectively during their first week in office. Many of Biden's orders are aimed at undoing Trump era policies like the Keystone XL pipeline, reversing the transgender military ban and rejoining the Paris Agreement on climate change. 
Super Bowl history: The Tampa Bay Buccaneers are headed to Super Bowl LV after beating the Green Bay Packers on Sunday. They will face off against the Kansas City Chiefs on Feb. 7. The game will be played at Raymond James Stadium in Tampa Bay, making it the first time for a competing team to play the Super Bowl in their home stadium. 
Significance: The Buccaneers are led by quarterback Tom Brady, who will make his 10th Super Bowl appearance next Sunday. Brady signed with the team earlier this year after spending 20 seasons with the New England Patriots. This will be the second year in a row that the Kansas City Chiefs make a Super Bowl appearance. A Chiefs win would make quarterback Patrick Mahomes the youngest of that position to win multiple Super Bowls. 
About the Writer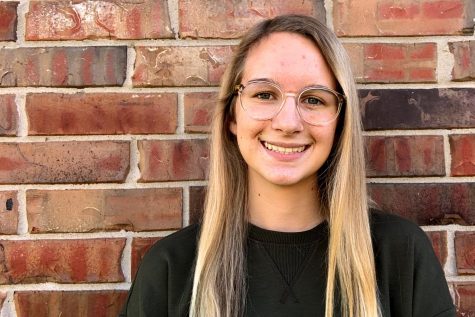 Carlee George, Staff Writer
Returning for her second year on staff, Carlee George is ready to conquer junior year. Although many things have changed in the past year, writing has...