Take 2: Pipeline controversy, bank embezzlement
Keystone XL Pipeline: The Keystone XL pipeline would be an extension of the Keystone Pipeline that carries crude oil from Canada to the United States. The pipeline expansion plan was originally proposed in 2008 and was postponed in 2015 under the Obama administration. Shortly after taking office in 2017, President Donald Trump approved the permit for construction. Yesterday, on his first day as president, Joe Biden revoked the permit for the pipeline.
Significance: Biden's decision has not gone over well with labor unions or Canada's prime minister Justin Trudeau. The head of the North American Building Trade Unions tweeted that they were "deeply disappointed" over the loss of thousands of jobs without the Keystone XL. The union supported Biden's bid for presidency, but they are disagreeing with his actions on the first day in office. Trudeau also disapproved of revoking the permit with Canada being a major supplier of oil for the US and the thousands of Canadian jobs lost. 
Vatican bank embezzlement: Angelo Caloia, former head of the Vatican bank, was convicted Thursday of embezzlement, misappropriation of funds and money laundering. Between 2001 and 2008, he stole millions of euros from real estate sales owned by the Holy See, the government of the Catholic Church. He did this by documenting the sales for less than what they were.
Significance: Caloia was charged alongside his two lawyers. All three men face sentences of eight years eleven months. This makes Caloia the highest ranking Vatican official to be convicted of financial crime. The bank was given 23 million euros that were seized during the investigation, which began in 2018. 
About the Writer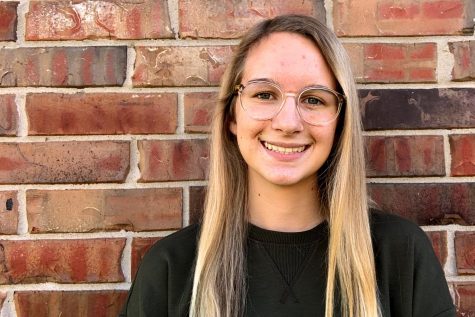 Carlee George, Staff Writer
Returning for her second year on staff, Carlee George is ready to conquer junior year. Although many things have changed in the past year, writing has...