Featured Athlete: Matthew Mainord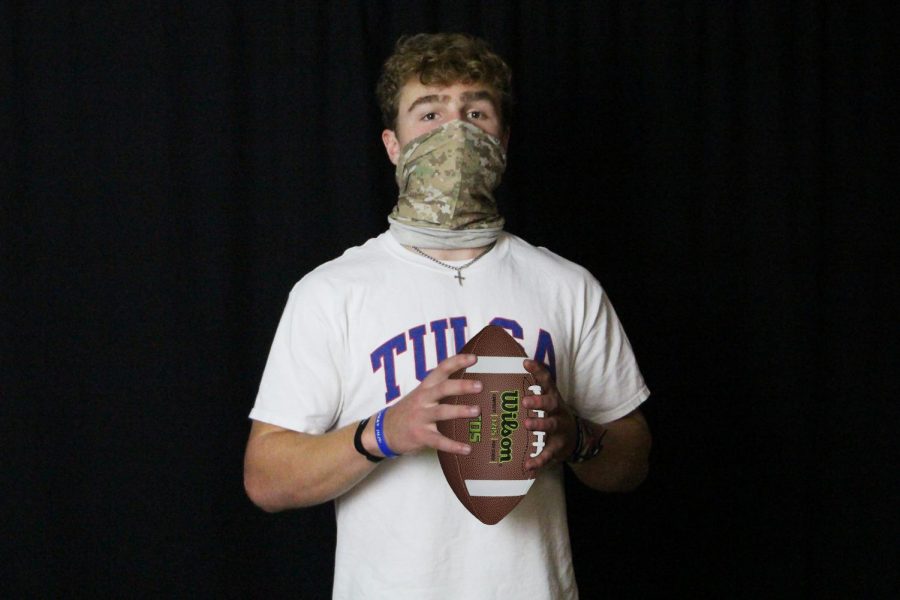 Freshman Matthew Mainord is on the varsity football team as a running back. Mainord is new to the district this year and also plays baseball. 
Pre-Game:
Favorite pre-game song: "As You Find Me" by Hillsong UNITED
Teammate you would want to be stranded on an island with: Kyle Branch
Position: Running back 
Favorite flavor of Gatorade: The blue kind
Go-to Whataburger order: Number one, with mustard lettuce and cheese, only
Athlete you look up to: Saquon Barkley
Years playing football: Four
Favorite sport besides football: Baseball
Favorite college team: Arkansas
Pre-game ritual: Pray 
Post-Game:
The Red Ledger: What are your future goals, football or otherwise?
Matthew Mainord: I hope to make it to a D1 college for, preferably, baseball, but if I can play both [football and baseball], that would be awesome. [I will] hopefully [go] to the big leagues one day.
TRL: Who inspires you?
MM: Jesus because we are supposed to live like him, even though we are far from him. It's something to always chase, even though we'll always fall short.
TRL: What goals do you have for this season?
MM: [My goal is to] win [the] state championship.
TRL: How has being a part of a team for so long changed you as a person?
MM: It really shows who you are. It shows your weak points [and] what you're good at. [Being a part of a team] humbles you.
TRL: How has your family gotten you to where you are now? 
MM: They pretty much provide everything for me. They protect me in ways that sometimes I don't appreciate at the time, but after a while, I do grow into it and see the importance of it.
TRL: What is your favorite memory as an athlete so far? 
MM: [My] favorite memory as an athlete is] going into the locker room and seeing all the guys after the John Paul [II] game. Just seeing all of them happy and jumping around in the locker room was fun.
TRL: What is it like to be a freshman on varsity?
MM: It's definitely a challenge. You do get challenged a lot by the older guys. Sometimes it's intimidating, but you gotta live up to it.
TRL: What was your experience moving into the district? 
MM: I really like it. I love all the people here. It was a lot different than what I expected; I went to a private school before where everybody was nice. I kind of had a little bit of a worse interpretation of public school, but Lovejoy [has] really turned that around into a positive attitude.
TRL: What do you enjoy about football?
MM: You get to work as a team. Sometimes I, and most people, get one track minded about [myself]. But, in football, it really shows you to do your job, and it's not always about you. You can't be the star player in every play.
TRL: How do you think playing both football and baseball has affected you as an athlete?
MM: In the offseason, you can train different elements in either your mental game or different muscles. It kind of gives you a break from the sport.
About the Writer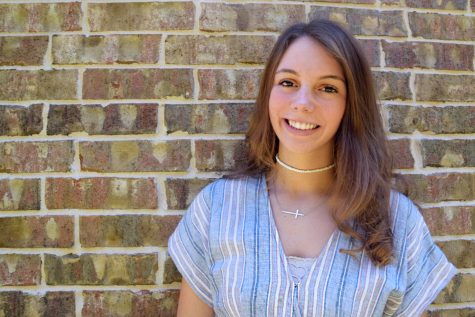 Katie Dolberry, Section Editor
Heading into her second year on staff, senior Katie Dolberry is excited to take on the role of sports editor and photographer. She would like to pursue...