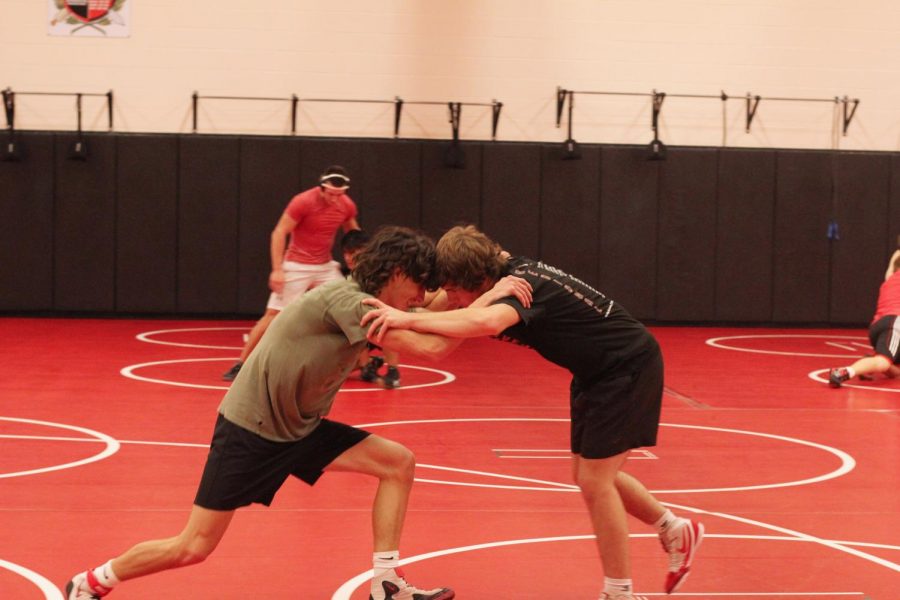 Wrestling hits the mats
Coming off one of the best seasons in history, according to head coach Mike Eaton, the wrestling team has begun preparing for the 2020 season.
"We expect to build on last year's success and take that next step this year," Eaton said. "We finished fourth in the state in the State Dual Championship and would like to improve on that finish. In addition, we would like to win the regional tournament and be in the top four at state."
To get ready for the season, the team is doing a mix of wrestling on the mats as well as performance course training.
"Since the season starts in January, during A days we go to the LHS weight room," sophomore Luke Horton said. "Instead of conditioning by running, we are doing workouts like bench press, deadlifts, hang cleans and squats for strength. The practice is more normal. It is similar to last year in that we are learning the basics and techniques before we go live wrestling."
The season kicks off in January, later than it has started in past years. It allows the team to practice and have some competitions in the gym which previously, had not been an option. The team is also getting players back from other sports to fill up the roster.
 "I really like this change for a couple of reasons," Eaton said. "First, because it makes sense for us to be a second semester sport. We are the one sport that shares football players more than any other, so our football guys get to finish their season. And then have time to get into wrestling shape and compete a full season for us. Secondly, we now hopefully will have the chance to hold practices and competitions at the high school since we will not be in conflict with basketball seasons."