Take 2: Western wildfires, NFL begins
West coast wildfires: The western states are on fire with California, Washington and Oregon taking the brunt of the flames. The El Dorado fire was caused by a gender reveal gone wrong due to a smoke generating pyrotechnic device, sparking a wildfire that has destroyed over 12,000 acres so far. The fires follow an extreme heat wave, leading to smoke plumes 40,000 feet tall. 
Significance: The wildfires are very hard for firefighters to contain because of their magnitude. At least seven people are dead as of today – three from California, three from Oregon and one from Washington. The fires in Oregon could be the deadliest recorded with 300,000 acres consumed. 
NFL Kickoff: The National Football League (NFL) began the 2020 season Thursday night with the Chiefs vs Texans. More week one games are scheduled for Sunday and Monday. Arrowhead Stadium held 22 percent capacity for Thursday's game. Stadium capacity varies in the league due to regional guidelines and stadium size. 
Significance: Football is a big factor in American culture, so this season may bring some sense of normalcy to otherwise unusual times. With tensions surrounding racial inequality, eyes will be on the players during the national anthem to see who stands or kneels. Furthermore, the NFL is reportedly writing "End Racism" and "It Takes All Of Us" in the end zones.
About the Writer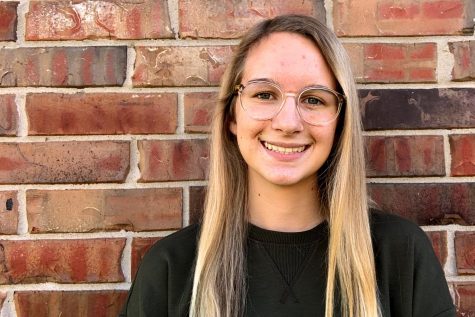 Carlee George, Staff Writer
Returning for her second year on staff, Carlee George is ready to conquer junior year. Although many things have changed in the past year, writing has...