Featured Athlete: Kolby Branch
While many students often debate about which college sports team is the best, junior Kolby Branch has the ability to experience collegiate sports in a way many others don't. Last month, Branch announced his commitment to Baylor University's baseball program.
Pre-Game
Years on varsity: Three
Position: Shortstop
Outside of school team: Dulins Dodgers
Time spent practicing during the week: 15-20 hours
Post-Game
The Red Ledger: When did you officially commit to Baylor?
Kolby Branch: I officially announced my commitment to Baylor on Aug.17, 2020.
TRL: What was the process of committing? 
KB: The process was very stressful with all of the colleges I got to talk to, but I am so grateful for having the rare opportunity to do so.
TRL: When did you start playing baseball? Why?
KB: I [have] played baseball ever since I was five years old, and I really just gravitated towards baseball at a young age.
TRL: Have you played other sports? What drew you to go all-in for baseball?
KB: I played basketball, football and baseball growing up, and I was average at all of them until I kind of started to take baseball more seriously. I chose to go all-in for baseball when I realized that I could potentially go to college to play, and that really just drew my attention.
TRL: What is your favorite baseball memory?
KB: My favorite baseball memory would be sweeping Highland Park in the playoffs of my freshman year.
TRL: Who is your role model?
KB: My role model would be my dad. He is always doing something to better himself or bettering someone else. He has always pushed me growing up to try to be the best I can be.
TRL: What are your goals for the future?
KB: My goals are to graduate Baylor with a 3.7 GPA. I want to play at least three out of my four years at Baylor.
TRL: Did you receive offers from any other colleges?
KB: I received offers from three other Big 12 schools and a couple of other power five  division one schools.
TRL: What drew you to Baylor?
KB:  I loved the campus when I visited, and it is close to home and my family. I also get to play in the Big 12 which has been a goal since freshman year.
Leave a Comment
About the Writer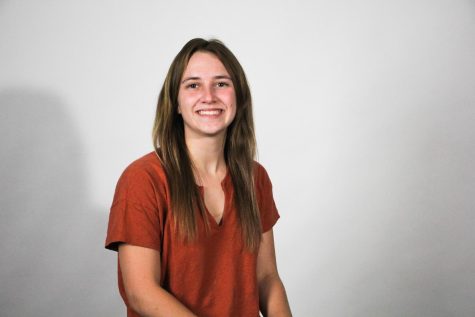 Audrey McCaffity, Section Editor
Beginning her fourth and final year on staff, Audrey McCaffity is more than excited to take on the role of Community Editor. The past four years have been...