Football plays seven-on-seven matches in preparation for season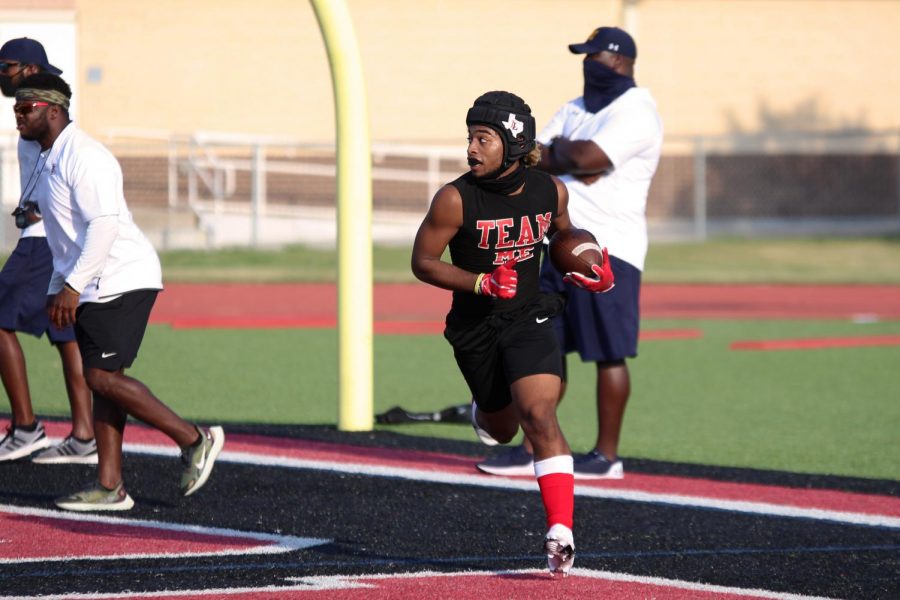 After not being able to hold their annual seven-on-seven tournament because of COVID-19, the football team has resorted to Monday night seven-on-seven scrimmages against the McKinney High School Lions. The teams have played two scrimmages and have two more to come on Monday, Aug. 24 and 31.    
"Seven-on-seven gives the guys an opportunity to take what they are learning during practice and apply it in a competitive situation," head coach Chris Ross said. "It is also fun. They are just glad to get to work with each other, fly around, and have a good time playing the game they love with each other."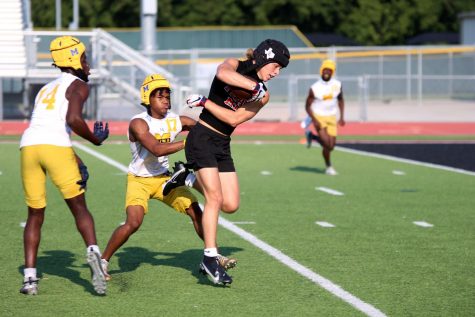 Unlike normal seven-on-seven tournaments, these games will not have any  referees. Teams also only go for two points conversions, rather than one point conversions. 
"Seven-on-seven is not like real football, but it helps us build chemistry with one another, especially with this new offense and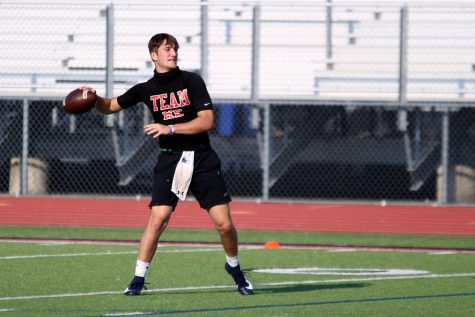 routes that we've learned," senior quarterback Ralph Rucker said. "It helps [us] get prepared for 11-on-11."
Although, according to senior linebacker Blake Slaughter, seven-on-seven is more beneficial to the offense because of the high passing rate, defense still has things they have been able to learn. 
"A lot of seven-on-seven is communicating and getting in the right coverage," Slaughter said. "As a defensive player, [I get to] work on my passing game and hone those skills." 
Rucker has been able to learn to identify defenses, protect the football and play catch with his receivers while they run new routes to prepare for the upcoming season.
"[I am looking forward to] the ability to play," Rucker said. "All of us seniors are just blessed to be able to have a season. You look across the nation, [and] not all states get to have a high school season. We're just grateful to be able to compete and have our state run."
About the Photographer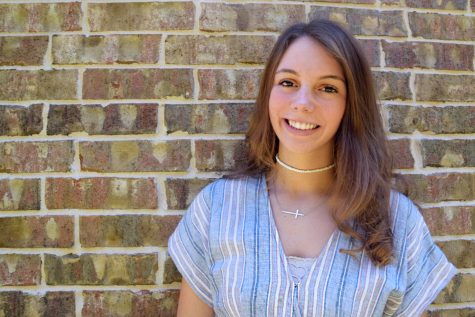 Katie Dolberry, Section Editor
Heading into her second year on staff, senior Katie Dolberry is excited to take on the role of sports editor and photographer. She would like to pursue...