Boys soccer to face Denison after comeback against Wylie East
After a 4-3 win against Wylie East, boys soccer looks to play away vs Denison tonight at 7:15 p.m. 
Junior goalie Sammy Merrick said that tuesday was "one of their best games of the year" because it was for first place in districts. In the game, the team was down 3-2 with 15 minutes left but came back to win 4-3.
"I think the East games were one of the best because of the energy that was riding with us the entire time," Merrick said. "That game was for first place in districts and we knew it was going to be an easy game but the fact that it was for first hyped the game up even more." 
Sophomore forward Abhi Rajaiyan said tuesday's game taught the team how to play "as a unit.".
"There were many times where things didn't go our way during the game but we kept fighting until the final whistle was blown, and we ended up coming out on top playing with that hunger and determination to take out Wylie East for the second time this season," Rajaiyan said.
Junior forward Gavin Goodrich said that the match against Wylie East was "one of the most intense games" he has ever played.
"During that game we were missing Brandon White our center back, so when he gets back we'll be doing better," Goodrich said. "We also need to play to each other faster if we're going to make it deep into playoffs."
Rajaiyan being a "young player" said that games similar to Denison are "a good way for us to get everyone on the team onto the field so that we can build a strong team chemistry".
"When young players like me get more playing time against teams like Denison, it helps us younger athletes get our time to prove and showcase our talents to contribute to the team, being the youngest player on the team this year has helped me realize that I have to prove what I'm capable of and nothing is going to be given to me for granted," Rajaiyan said. "Not only does it help us young athletes individually by getting playing time against teams like Denison, but it also helps us as a team."
About the Writer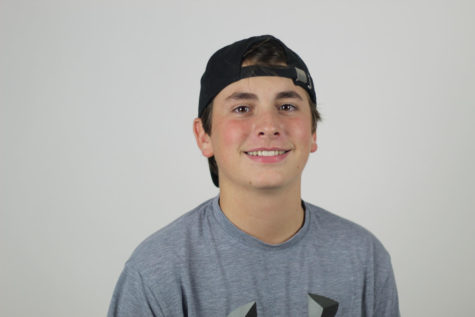 Drew Gager, Staff Writer
During his first year with The Red Ledger, sophomore Drew Gager will contribute as a staff writer. His hobbies include golfing and playing video games....