Girls basketball reflects on close of 2020 season
The girls varsity basketball team competed in the bi-district round of playoffs this last Tuesday night against Frisco Liberty (22-11 overall, 16-2 district) at Allen High School. The girls came up short, as they lost to the redhawks 53-33 to end their season. They finished the season with a 19-17 overall record while finishing fourth place in district 10-5A with a record of 5-5. 
Making the playoffs for the fourth consecutive year marked a big accomplishment for the team on their season, according to head coach Lance Boxell. 
"I was proud that our team was able to have a successful season this year with making the playoffs for the fourth year in a row," Boxell said. "Our team set a goal this year to win district and we game up a little short but it was not for lack of effort. I was also proud of the way we battled in our playoff game. We came out and held the number one team out of the Frisco district to zero points in the first quarter. Our defensive effort was outstanding."
With the season coming to an end, senior Lily Herran said she and her teammates are very thankful for the memories they created. 
"I think our whole team grew a lot closer this year on and off the court," Herran said. "It was a lot of fun playing my last season with some of my best friends and getting to compete and see how much we improved. I think we are all a little bummed out about how the season ended, but we're all really thankful for the relationships and memories we made in the program."
From playing four years at the high school, senior Carly Ludlow said she created relationships that she might have never had if it were not for basketball.
"One thing I will definitely take away is the friendship I have made with both the coaches and all the players," Ludlow said. "Those relationships have helped give me friends that I never thought I would be friends with. It has also helped me find good friends that will last."
With nine seniors graduating this year, Coach Boxell said that the impact of leadership the seniors left was special. 
"I am proud of all nine of our seniors in our senior class and the leadership that they provided for our program," Boxell said. "They showed our younger players everyday how to approach practice and games with focus and intensity and also how to represent the program off the court by being a good student and being a servant leader. This class will be missed."
Leave a Comment
About the Writer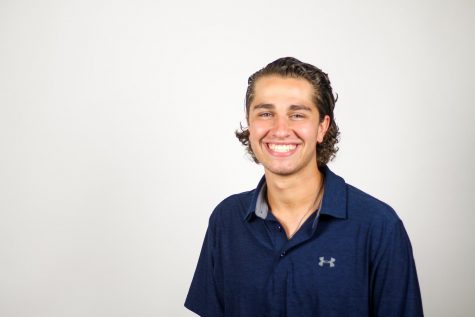 Matthew Piccirillo, Staff Writer
In hopes of bringing a lively personality to The Red Ledger, Matthew Piccirillo decided to join staff for his senior year. Filled with laughs and smiles...